I had a great book haul this weekend and I thought I'd update everyone!
On Friday, I received my ARC of
R.L. Stines's Don't Stay Up Late
- his newest
Fear Street
novel! I loved these so much when I was growing up and I'm super excited for this one! (My ARC cover is slightly different - there is no red and you can't see her face.)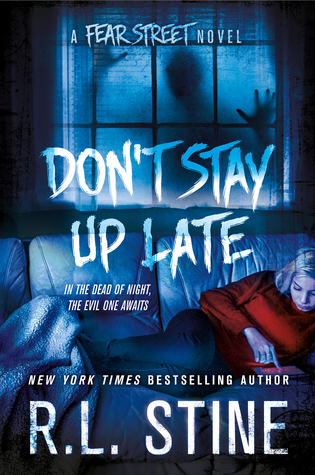 On Saturday, my favorite local bookstore had an 80% off Spring Sale and of course I couldn't resist. I saved so much money! My spoils:
Steelheart by Brandon Sanderson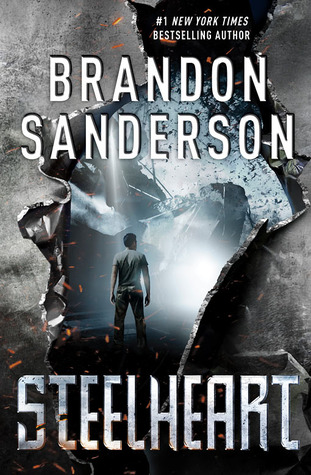 Finnikin of the Rock by Melina Marchetta
The Enchantment Emporium by Tanya Huff
Banewreaker by Jacqueline Carey
(Wins first place for most beautiful cover)
and
The Quantum Thief by Hannu Rajaniemi
(Wins first place for most awesome cover)
On Sunday, my parents picked up four books for me that they found at a antique shop! Not necessarily my normal genre, but all of them sound really interesting!
The Case of the Golddigger's Purse (Perry Mason #26) by Erle Stanley Gardner
(I love watching
Perry Mason
on tv, but I've never read one of the books before. There isn't a cover on Goodreads that's the same as mine, so here's a picture of it.)
The Grand Portage by Walter O'Meara
(There isn't a cover picture on Goodreads or a summary, so I'm adding my own below. Let's just say I have a feeling this is going to be extremely un-PC. Mom said the cover reminded her of
Daniel Boone
- another great classic tv show - that doesn't actually seem like this at all, especially after reading the summary!)
Daniel Harmon, proud young New Englander, signed into the North West Fur Company for seven years-seven years of living among half-wild white men, red-skin savages, and willing Indian girls. The conflict between Harmon's stern personal code and the lusts and brutalities of the primitive Up Country forms the theme of this great novel of fur trading days.
Murder in the Wind by John D. MacDonald
(I've never read anything by this author, but I loved both movie adaptations of
Cape Fear
. Logic tells me that the book must be better, and, by extension, so must his other titles.)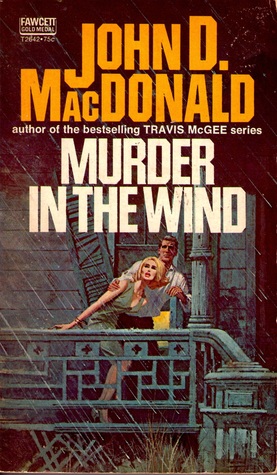 and
The White Voyage by John Christopher
(Not at all my style, but it does sound like it has major potential!)
Now I would say that that's a pretty good haul all things considered!