Book Riot's 2020 Read Harder Challenge - February Update: Empire of Storms & Down Among the Sticks and Bones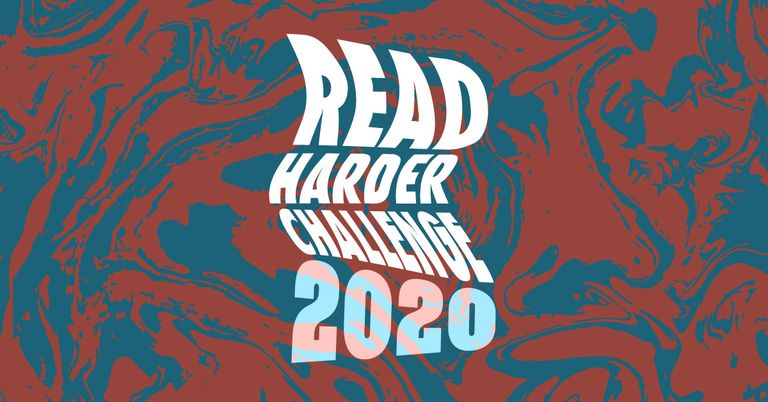 February 2020 has already come to a close? It doesn't seem like it could be! That means that I've completed 4 out of 24 books of
Book Riot's 2020 Read Harder Challenge
! The tasks I completed required me to read a doorstopper (over 500 pages) published after 1950, written by a woman and a sci-fi/fantasy novella (under 120 pages)
. For the tasks, I selected
Empire of Storms (Throne of Glass #5) by Sarah J. Maas
and
Down Among the Sticks and Bones (Waiyward Children #2) by Seanan McGuire
.
Read on to see my mini reviews and what's next for March:
❋
❋
❋
❋
❋
I don't know how but the
Throne of Glass
series just keeps getting better and
Empire of Storms
, the fifth installment,
is no exception. I was concerned since the previous novels had been so amazing I didn't know how this could compete, but it's just as much fun. It's great to see Aelin and company really come into their own. Epic is an understatement to describe it. I tried to savor the story, but it pretty quickly turned into devouring.
My review can also be found on
Goodreads
.
❋
❋
❋
❋
❋
Even though I love Seanan McGuire's style, I don't know why I put off continuing the
Wayward Children
series with
Down Among the Sticks and Bones
for so long since I enjoyed the first so much. There's so much packed into this novella and it's dripping with atmosphere. I can't wait to continue on - and hopefully I won't wait so long this time.
My review can also be found on
Goodreads
.
Next Up For March:
Read a book in any genre by a Native, First Nations, or Indigenous author
My choice:
Resistance Reborn (Journey to Star Wars: The Rise of Skywalker #1) by Rebecca Roanhorse
- I love her
Sixth World
series and I need to read everything she's ever written. I'm especially looking forward to what she does with Poe Dameron.
Read a book about a natural disaster
My choice:
Dry by Neal Shusterman and Jarrod Shusterman
- I've been really impressed by what little I've read of Neal Shusterman and it's about time I'm going to read more of his work.
Are you taking part in this reading challenge? Have you read any of these books? As always, thanks for visiting my blog and perhaps even commenting down below!