The Friday 56 (With Book Beginnings): The Queen of Nothing (The Folk of the Air #3) by Holly Black + 50/50 Friday
On Friday's I take part in three weekly link ups - The Friday 56, hosted by Freda's Voice, Book Beginnings, hosted by Rose City Reader, and 50/50 Friday is a new weekly link up and it is hosted by Carrie @ The Butterfly Reader and Laura @ Blue Eye Books. For The Friday 56, you choose a book, a book you have just finished, a book you are about to start, your current read, and share a line or a few lines that grab you (but don't spoil anything) from page 56 or 56% of the way through the ebook. Post it and share your post's url on Freda's most recent Friday 56 post. As for Book Beginnings, you share the first sentence or so and your initial thoughts, impressions, or whatever else it inspires, and then link up your post's url with Rose City Reader. Then, for 50/50 Friday, every week there's a new topic featuring two sides of the same coin - you share a book that suits each category and link up on the hosts blogs.
This week I'm spotlighting one of my current reads,
The Queen of Nothing
(The Folk of the Air #3) by Holly Black
. It's one of my most anticipated books of the year and I have to say that so far it's living up to my expectations.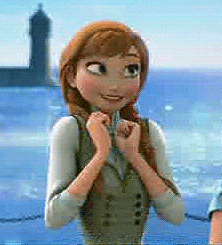 Beginning:
The Royal Astrologer, Baphen, squinted at the star chart and tried not to flinch when it seemed sure the youngest prince of Elfhame was about to be dropped on his royal head.
56:
I fix myself with a look in the mirror, trying to summon the correct expression of deference, trying not to scowl. "Greetings, Your Majesty, you betraying toad.
50/50 Friday: Favorite/Least Favorite YA Paranormal Book
Favorite -
Buffy the Vampire Slayer, Vol. 1: High School is Hell by Jordie Bellaire & Dan Mora
- I gave up on the comic book continuation of the iconic tv series ages ago, but this updated graphic novel take on the story was absolutely delightful!
Least Favorite -
Fallen (Fallen #1) by Lauren Kate
- I only read the first two chapters of this before I called it quits. I can't just how irritating this was.
What are you reading this weekend? Have you read any of these books? As always, thanks for visiting my blog and perhaps even commenting down below!