Happy Tuesday everyone! Welcome to Top Ten Tuesday now hosted by
That Artsy Reader Girl
. This week's topic is Bingeworthy TV Shows. The shows I've picked this week are some of my favorites (that I feel like I don't talk about all that much) and that I've binge watched myself (at least to some degree recently.
Early Edition
- This is one of my all time favorite shows. It originally ran from 1996-2000 (I remember watching when it was new) and it follows a Chicago man named Gary Hobson who receives tomorrow's newspaper today (delivered by a smart orange cat) and does what he can to avert potential disasters with the information from the paper. By the way, Gary is played by a young Kyle Chandler. I just recently realized that the Heroes and Icons channel plays like an 8 episode marathon of the show on Tuesdays (in order and everything) and I've been watching this classic.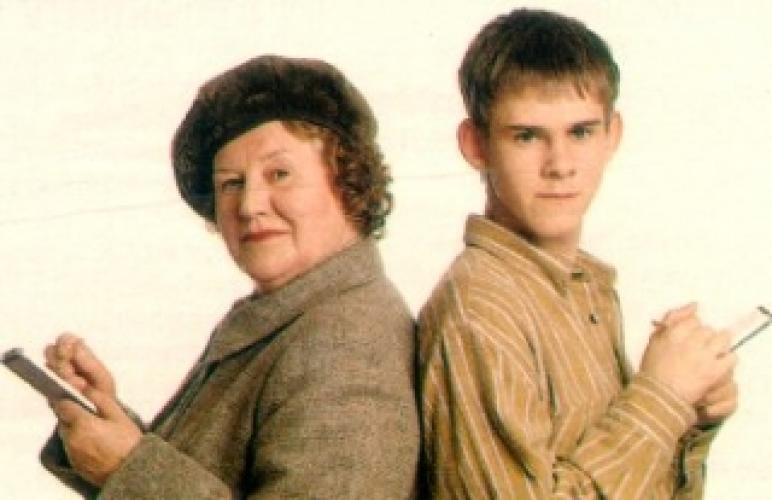 Hetty Wainthropp Investigates
- So one of the last times I was at Goodwill I found the first two (of four) seasons of this cozy mystery series that sometimes isn't afraid to tackle some darker subjects on dvd. Anyway, I've just recently completed those two seasons and I'm totally hooked. This show ran from 1996-1998 and features Patricia Routledge (Hyacinth from Keeping Up Appearances) and a young Dominic Monaghan. Plus, I have to admit that I love the theme song which is performed by the cornet. And I'm kind of convinced that if I keep watching Richard, Onslow, Daisy, or Rose will show up.
iZombie
- This is easily one of my favorite zombie shows ever to be honest and one of the best newer shows on the CW. I love that it really allows Rose McIver who plays Liv to really stretch her acting muscles every single week. I wish this upcoming season wasn't going to be its last, but it's had a great run. By the way, this might also be one of my favorite cooking shows on tv right now too.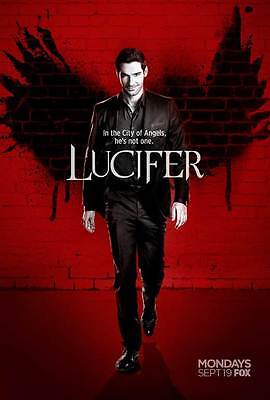 Lucifer
- I've just recently finished binging all three seasons currently available and I need more. I was crushed when I heard it got cancelled, but I'm so glad it's been picked up for a fourth season by Netflix. This dark fantasy mystery series is incredibly addicting and the cast is absolutely marvelous. Tom Ellis as Lucifer totally gives Mark Pellegrino a run for his money. I can't wait to see where this series will be going in the future.
Midnight, Texas
- This series is due to return for its second season at the end of October on NBC so of course I just rewatched the entire first season to prepare myself. The show is based on a series by Charlaine Harris and it focuses more on the urban fantasy elements than the romance which is exactly my kind of thing. I don't know about you, but I think this awesome series has a fantastic ensemble cast. I've always ready the first book in the series its based on and I plan on reading book two before season two begins. Don't tell anybody, but I think I kind of actually prefer the tv show to the first book.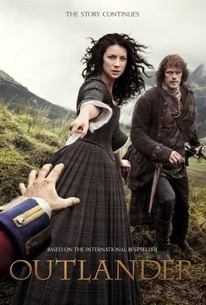 Outlander
- I have just caught up on this series and I'm totally dying for season four. I'm not as big of a fan of the books (I've only read the first one and it wasn't quite for me), but I've become hooked on the tv adaptation. For this series, I borrowed the seasons on dvd and I pretty much watched the episodes one right after another. I couldn't help myself.
Penny Dreadful
- A friend of mine just recently recommended this series to me and I'm currently about halfway through the first of the three seasons. It's bloody, creepy, and easy to become addicted to. I'm enjoying where they are going with some of my favorite classic characters.
Poldark
- This is one of my favorite current series on Masterpiece on PBS (the other being Grantchester). It's so easy to get sucked into the world of Ross and Demelza. The actors do a fantastic job of bringing all of the characters to life - even the actor playing George. He's one of the few characters on tv that I hate with such a level of passion, and that definitely takes skill. Anyway the series is returning for its newest season later this month and I'm beyond excited to see what happens next.
Shadowhunters
- I'm currently halfway through season 3a and am terribly disappointed that the show will not becoming back for a fourth season, but I'm glad we will get closure after 3b next year (why do we have to wait so long?!). I love the book series that this tv show is based on and it's fun to see the series bring the world to life in its own way. It isn't perfect, but it sure has me hooked.
The Shannara Chronicles
- I love the huge and ongoing book series that this tv show is based on. Yes, it is a bit more of a looser adaptation than what I generally prefer, but I surprised myself and invested in this fantasy tv adaptation. I just finished up the second and final season of the show and I'm disappointed that it won't be back for a third season, especially after how it ended. When I was watching the season on dvd, I could easily sit and watch one after another.
Have you watched any of these shows? What are some of your favorite bingeworthy series? As always, thanks for visiting my blog and perhaps even commenting down below!