❋
❋
❋
❋
❋
I received an ARC from NetGalley via Dutton Books in exchange for an honest review.
No visitors. No nights spent away from the apartment. No disturbing the other residents, all of whom are rich or famous or both. These are the only rules for Jules Larsen's new job as an apartment sitter at the Bartholomew, one of Manhattan's most high-profile and mysterious buildings. Recently heartbroken and just plain broke, Jules is taken in by the splendor of her surroundings and accepts the terms, ready to leave her past life behind. As she gets to know the residents and staff of the Bartholomew, Jules finds herself drawn to fellow apartment sitter Ingrid, who comfortingly, disturbingly reminds her of the sister she lost eight years ago. When Ingrid confides that the Bartholomew is not what it seems and the dark history hidden beneath its gleaming facade is starting to frighten her, Jules brushes it off as a harmless ghost story . . . until the next day, when Ingrid disappears. Searching for the truth about Ingrid's disappearance, Jules digs deeper into the Bartholomew's dark past and into the secrets kept within its walls. Her discovery that Ingrid is not the first apartment sitter to go missing at the Bartholomew pits Jules against the clock as she races to unmask a killer, expose the building's hidden past, and escape the Bartholomew before her temporary status becomes permanent.
I can now easily say Riley Sager is quickly becoming one of my favorite mystery thriller authors. I was absolutely thrilled at the prospect of getting my grubby hands on an advanced copy and luckily for me his newest release totally delivered. I've enjoyed his previous two books, but
Lock Every Door
is hands down my favorite Riley Sager novel. I don't want to talk about a whole lot of extra plot details because I don't want to ruin all of the darkly delicious twists and turns. You're going to want to go into this practically blind to really savor everything. Though, I will say I loved the format of flashback and countdown until we're all caught up.
I will say that I was hooked on the mystery at the heart of this story. I enjoyed trying to piece every clue and detail together about the Bartholomew in New York City. I usually don't talk about world-building in mysteries or thrillers all that often, but Sager does a marvelous job of bringing the world of the Bartholomew to life. The descriptions of the building are quite lush yet also quite creepy. You know that something is definitely off about the place, but it's difficult to put your finger on what exactly is wrong - until it's too late that is. Sager's characters are also fascinating and well developed. I don't know if I'd call any of them particularly likable but their lives kept my eyes glued to the page.
Overall,
Lock Every Door
by Riley Sager is a pleasure to read and it's easily one of my favorite reads of 2019. If you've enjoyed his previous releases, you're totally going to need this novel in your life. I have a feeling you're a fan of dark, intensely suspenseful mysteries that'll keep you on the edge of your seat, Ruth Ware novels, and classic Hitchcock films like
Rear Window
, you'll eat this right up. I can't wait to see what Riley Sager does next! Thanks again to Dutton Books and NetGalley!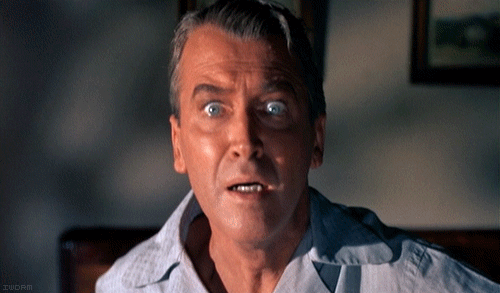 I read this ARC from June 12 - 16, 2019 and my review is also on
Goodreads
.
Lock Every Door by Riley Sager
will be released on July 2nd, 2019.