Welcome to The Friday 56, a weekly meme hosted by
Freda's Voice
.

These are the rules:
1. Grab a book, any book.
2. Turn to page 56, or 56% on your eReader.
3. Find any sentence (or a few, just don't spoil it) that grabs you.
5. Add the URL to your post in the link on Freda's most recent Friday 56 post.

I'm also taking part in Book Beginnings, a weekly meme hosted by Rose City Reader. The rules are pretty simple - you share the first sentence or so and your initial thoughts, impressions, or whatever else it inspires. Don't forget to link up your post's url with Rose City Reader.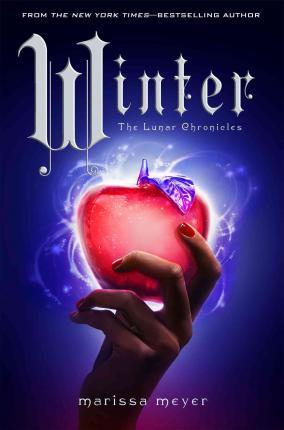 This week I'm spotlighting my next read, Winter (The Lunar Chronicles #4) by Marissa Meyer. This is one of my favorite series and I'll be sad to finish it, but it's going to be so exciting to be back with some of my favorite characters!
Beginnings:
Winter's toes had become ice cubes. They were as cold as space. As cold as the dark side of Luna. As cold as--
"...security feeds captured him entering the AR-Central med-clinic's sublevels at 23:00 U.T.C...."
56:
"All right. I'm going to make you a sandwich." Standing, Cress gathered her courage, along with her most demanding voice, and planted a hand on her hip. "And you are going to eat it without argument. You need to keep up your strength if you're going to be of any use to us, and Scarlet."
Wolf raised an eyebrow at her newfound gumption.

Cress flushed. "Or...at least eat some canned fruit or something."