On Friday's I take part in three weekly link ups - The Friday 56, hosted by Freda's Voice, Book Beginnings, hosted by Rose City Reader, and 50/50 Friday is a new weekly link up and it is hosted by Carrie @ The Butterfly Reader and Laura @ Blue Eye Books. For The Friday 56, you choose a book, a book you have just finished, a book you are about to start, your current read, and share a line or a few lines that grab you (but don't spoil anything) from page 56 or 56% of the way through the ebook. Post it and share your post's url on Freda's most recent Friday 56 post. As for Book Beginnings, you share the first sentence or so and your initial thoughts, impressions, or whatever else it inspires, and then link up your post's url with Rose City Reader. Then, for 50/50 Friday, every week there's a new topic featuring two sides of the same coin - you share a book that suits each category and link up on the hosts blogs.
This week I'm spotlighting my current read for Book Riot's Read Harder Challenge, North of Happy by Adi Alsaid.
This will fulfill the task to read an #ownvoices book set in Mexico or Central America. I was really impressed by Alsaid's Let's Get Lost and I'm glad this challenge is giving me a great reason to read more of his work.
Beginning:
The day before Felix died, he'd flown in from Asia craving tacos.
56:
Few cars pass by us, and I'm constantly shocked by how quiet things are here.
50/50 Friday: Best/ Worst Read Of May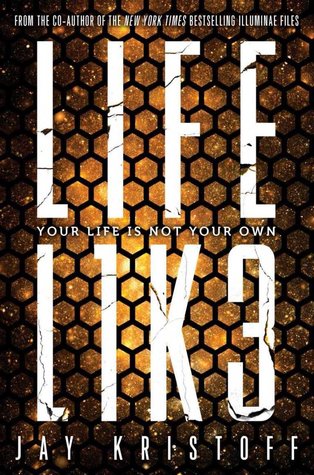 Best -
Lifel1k3 (Lifelike #1) by Jay Kristoff
- I read a lot of great books in May, but I feel like I haven't mentioned just how great this was. I can't wait to read the sequel!
Worst -
Rotherweird (Rotherweird #1) by Andrew Caldecott
- This sounded like it could have been so cool, but I ended up DNF'ing it at 20%.
What are you reading this weekend? Have you read any of these books? As always, thanks for visiting my blog and perhaps even commenting down below!