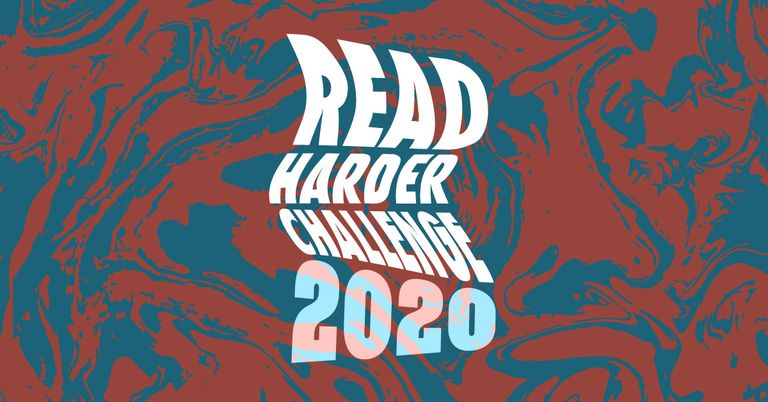 Happy Halloween everyone! I hope everyone's been staying healthy and happy. October has come and gone and I've now completed 20 out of 24 books for Book Riot's 2020 Read Harder Challenge! The tasks I completed required me to read a horror book published by an indie press and a book about climate change and I selected Zombie, Ohio (Zombie #1) by Scott Kenemore and the Oryx and Crake (MaddAddam #1) by Margaret Atwood respectively. Read on to see my mini reviews and what's next for November:

❋ ❋ ❋
I don't read zombie books that often, but Zombie, Ohio (Zombie #1) by Scott Kenemore is definitely worth a try. As a resident of central Ohio, my favorite part of my reading experience was definitely seeing a fictionalized version of the area. I don't get the chance to see it in fiction often and it's always delightful to see Ohio at all get represented on the page. It's cool to know that the author went to Kenyon College in Gambier, the real life inspirations for Kenton College and Gant. It's also interesting to see how Knox County and Mount Vernon are fictionalized too. Overall, I'd probably rate the novel as a three star read if it weren't for the Ohio setting. There are some confusing jumps and I wasn't that big of a fan of many of the characters. Also, the interlibrary loan copy I read classifies it as YA which it definitely isn't.

My review is also on Goodreads.

Oryx and Crake (MaddAddam #1) by Margaret Atwood is one of those series openers that I've been putting off for way too long. It's been sitting on my TBR for way too long. Considering how highly regarded this novel is and the author herself is I'm not surprised I was intimidated by it. I had no reason to worry though since I've only had good experiences with her work in the past. Luckily, I wasn't disappointed. It took me a minute to get used to the style and the flashbacks, but once I did I couldn't put it down. I couldn't help but to think of Parable of the Sower (Earthseed #1) by Octavia Butler. I need to catch up on the rest of this series soon now that I've finished the first book.
My review is also on Goodreads.
Next Up For November:
Read a picture book with a human main character from a marginalized community
My choice:
Grandmother's Pigeon by Louise Erdrich
- How did I not know that Erdrich had a picture book out before now?
Read a middle grade book that doesn't take place in the U.S. or the UK
My choice:
Heart of a Samurai by Margi Preus
- Yes, some of this takes place in the U.S., but a good deal of it is set in 1840s Japan and I've always been interested in that country.
Have you read any of these books? Are you taking part in this challenge? As always, thanks for visiting my blog and perhaps even commenting down below!