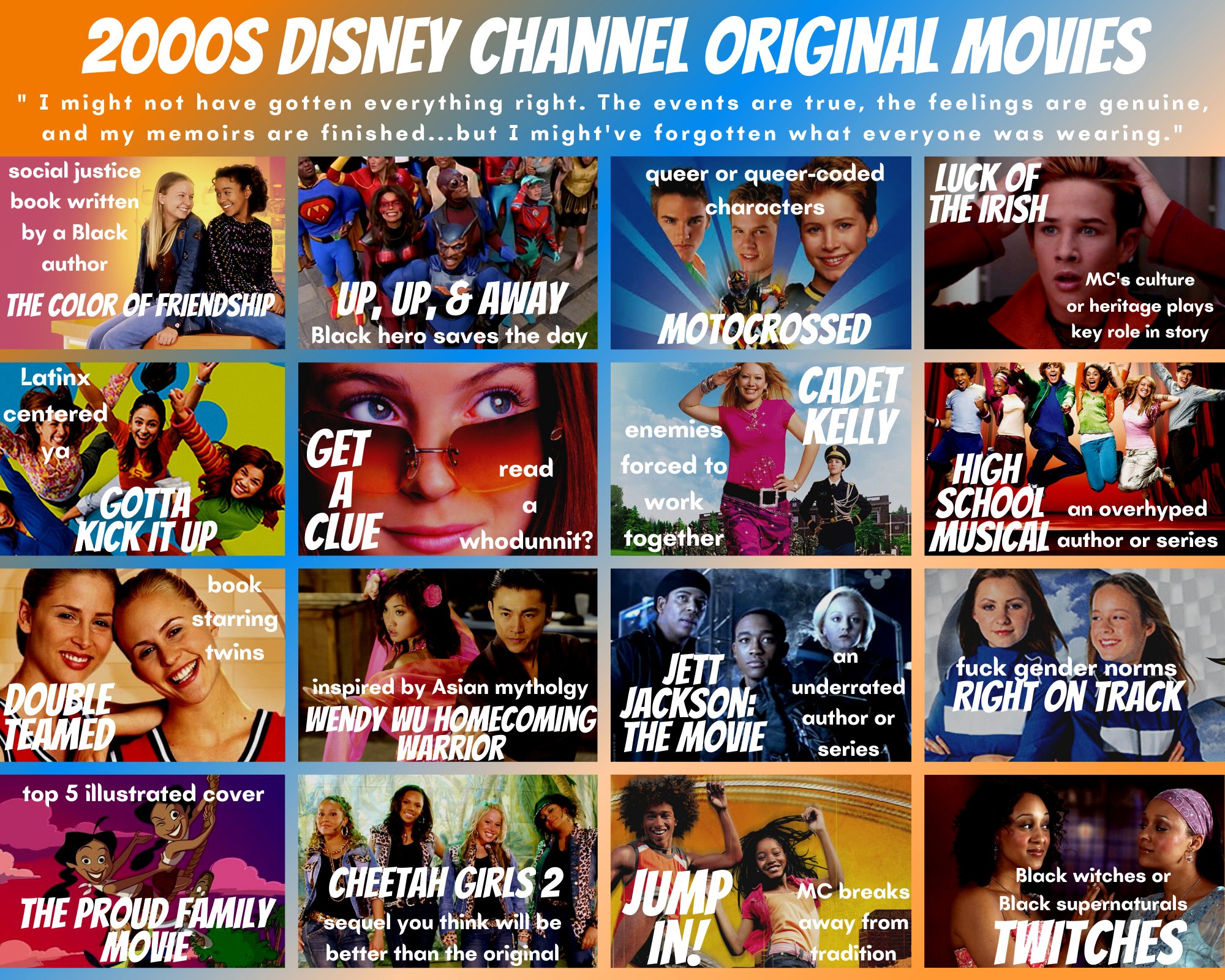 Happy Saturday everyone! This July I participated in the
PopCulture Readathon
, created and hosted by
Whitney @ bookswhitme
(with some assistance from
Lo @ Reading Parental
). The theme was Disney Channel Original Movies and I decided to tackle the 2000s board. I read 7 out of the 16 books on my original TBR which you can see
here
. Keep reading to see my thoughts on the books I read for this challenge:
Double Teamed - Book Starring Twins
❋ ❋ ❋ ❋
Identical by Ellen Hopkins isn't my style generally speaking. That said I've been meaning to try more of her books and I'm glad I have. This is a must read - disturbing but an absolute must read.
My review is also on Goodreads.
Get A Clue - Read A Whodunnit?
Thanks go to The Naturals (The Naturals #1) by Jennifer Lynn Barnes for making me remember how much I miss Prodigal Son and Hannibal. Could have done without that love triangle though. I have a feeling that this series could just get better as it goes on so I will be back for book two.
My review is also on Goodreads.
Cheetah Girls 2 - Sequel You Think Will be Better Than The Original
❋ ❋ ❋ ❋
The Laughing Corpse (Anita Blake, Vampire Hunter #2) by Laurell K. Hamilton is a sequel that I was really looking forward to picking up. I don't know how I'd been missing out on the entire series for so long because this urban fantasy is a lot of fun. I really like the author's style and love that it doesn't feel as dated as it easily could. I'm looking forward to book three which I should be getting to soon.
My review is also on Goodreads.
Motorcrossed - Queer Or Queer-Coded Characters
Jett Jackson: The Movie - An Underrated Author Or Series
Mythmaker (Supernatural #14) by Tim Waggoner
isn't the best tie-in novel I've read for this series, but it's right up there. It's just good to be back with these brothers, you know. I've missed them and it's nice to see them featured in new stories. Tim Waggoner always does a good job of capturing their tone and style.
Right On Track - F* Gender Norms
DNF'd @ p. 24
Twitches - Black Witches Or Black Supernaturals
Bad Witch Burning by Jessica Lewis
is a standalone YA fantasy horror that really puts you through the wringer right along with the characters. I have to admit though that it left me with several questions on the world it's set in and about Katrell herself. Then again, I might just wish the magic itself was a greater focus of the book. Whatever the case, Katrell's story is certainly a roller coaster that discusses some heavy topics. I'm glad I listened to this novel on audiobook because the narrator has such a good voice and the audiobook production is pretty fantastic..
Have you read any of these books? As always, thanks for visiting my blog and perhaps even commenting down below!