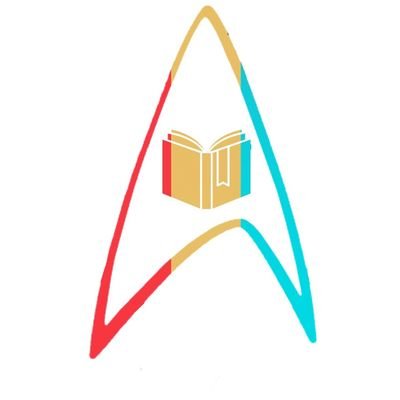 Hello everyone! Today, I'm featuring my wrap up and mini reviews for TrekAThon which ran for the entire month of July and was hosted by Louise @ Foxes and Fairytales. You can see my original TBR here if you like - I managed to complete 8 of the 10 books on my TBR (and I made 3 alliances and had 5 battles). Keep reading to see my thoughts on the books I read for this challenge:
Tribbles - Battle: Read a book with a lot of pages.
In the Kingdom of Ice: The Grand and Terrible Polar Voyage of the USS Jeanette
by Hampton Sides is a fascinating history that is incredibly readable. Going into it I wasn't already familiar with this expedition or the author, but I'm glad I took a chance on this. Wild is a perfect way to describe these true events. I'm going to have to look into more about this voyage and this author in the future.
Vulcans - Battle: Read an author with an S or T initial.
I'm going to be honest. I totally picked up
Vampyrrhic (Vampyrrhic #1) by Simon Clark
for it's cover - and just look at it! The story itself is solid, but it definitely didn't need to be over 400 pages as at times it is fairly slow. I will say though that the author does a good job at building up the creep factor. I'm not sure if I'll be back for the sequel or not.


Romulans - Battle: Read a book with a strong military element.
I saw another reviewer mention this but Nicole Shea reminded me a lot of a pulpy Carol Danvers and she really did. It was hard to decide what to rate
First Flight (Nicole Shea #1) by Chris Claremont
, but I'm rounding down from a 3.5. It doesn't quite have what it takes to be more, but it's still a cool ride. I think I'll have to look for the rest of this series.


The Providers - Battle: Read part of a trilogy.


Andorians - Alliance: Read a book with a blue cover.



The Gorn - Alliance: Read a book set in the past.


I really wanted to love
The Dead of Winter (Cora Oglesby #1) by Lee Collins
, but it never quite got there for me. I was hoping for something more along the lines in tone to Supernatural. This wasn't bad in the least, it just wasn't as great as it could have been. I'm not sure if I'll be back for the second book or not. I do really love Chris McGrath's cover art style, though.


The Horta - Alliance: Read a book about family.


The Usual Sacrifices (Supernatural #15) by Yvonne Navarro
is a fun
Supernatural
book. I love seeing places I recognize and have been in fiction so this was really cool. If you haven't been to Mammoth Cave, Kentucky, you should really go at least once - it's a really beautiful and fascinating place. I was really pleased when in the book Sam and Dean passed a sign for Big Mike's - I would have been delighted if they stopped by the shop. I can just imagine both Sam and Dean having flashbacks to the Mystery Spot!


The Cheron - Battle: Read a book with a white cover.


Have you read any of these books? Did you take part in this readathon? As always, thanks for visiting my blog and perhaps even commenting down below!