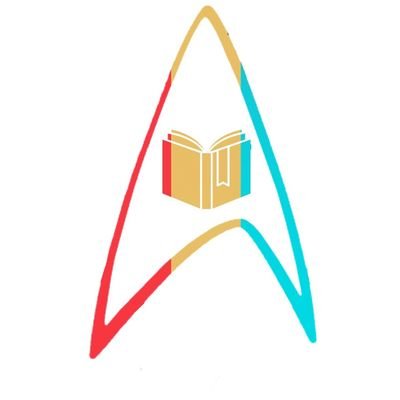 Happy Sunday Funday everyone! Today, I'm featuring my TBR for TrekAThon which will run for the entire month of July and is hosted by Louise @ Foxes and Fairytales. As you probably guessed, it's Star Trek themed, particularly the Original Series. You can follow the Twitter account here and share updates by using the hashtag here. Anyway, this is the story:
You have been assigned to the USS Enterprise.

With the Senior crew occupied on a dangerous away mission, you have been given control of the ship. It should be quiet and uneventful.

Suddenly — and for reasons that remain unclear — an interplanetary dispute breaks out while Starfleet Command is unreachable. Without Kirk, Spock or the other experienced staff to decide a course of action, it's up to you to make the best of it.

Ten alien races stand in conflict with each other and with the Enterprise. In order to protect the ship and your fellow crewmen, you must decide who to attempt an alliance with and who to engage in battle.

Be prepared to give your report to Starfleet Command once the conflict has passed.
For each of the ten alien races, there is a prompt to complete to form an alliance or to engage in battle. I'll be honest, my particular strategy relies on what books I had on my own shelves. Oh, well... That said, I hope these lead to good results for the crew. I especially wouldn't want to disappoint Spock or Dr. McCoy!

My Mission Log:
Klingons - Alliance: Read a book with a weapon on the cover.
My choice:
The Hammer by K.J. Parker
- I've this on my shelf for way too long. I've enjoyed what I've read by this author before so I'm looking forward to it.
Tribbles - Battle: Read a book with a lot of pages.

Orions - Alliance: Read a book about a dancer, artist, musician etc.
My choice:
First Flight (Nicole Shea #1) by Chris Claremont
-
Definitely another case of picked it up from the thrift shop for the cover. This sci-fi book looks like it could be pretty awesome.
The Providers - Battle: Read part of a trilogy.
My choice:
The Quest (The Survivalist #3) by Jerry Ahern
- The first two books in this series read almost exactly like watching a Chuck Norris movie. They made me feel so manly, so much that it might have even put some hair on my chest. And, I don't expect anything different with this installment.
The Gorn - Alliance: Read a book set in the past.
My choice:
The Dead of Winter (Cora Oglesby #1) by Lee Collins
- This historical fantasy western is described as
True Grit
meets
True Blood
, so with that I totally needed to try it.
The Horta - Alliance: Read a book about family.
There is also a group book,
Redshirts by John Scalzi
, which is not compulsory. Since I've already read it and enjoyed it, I think I'll just stick the to ten main prompts.


Are you taking part in this readathon? Have you read any of these books? As always, thanks for visiting my blog and perhaps even commenting down below!