❋
❋
❋
❋
❋
I received an ARC from NetGalley in exchange for an honest review.
Tilla is now safe from her father in Lightspire and she now lives luxuriously under the protection of the King, with Zell and Lyriana attempting to settle into her life as a student in the city's prestigious university. Unfortunately as the bastard daughter of a traitor, whispers and stares follow her everywhere and the memories of her dead brother plague her every waking moment. Then, she finds the corpse of a new friend. The death is officially ruled a suicide, but when Tilla herself gets attacked by a stranger with terrifying powers, she's convinced there's a conspiracy behind it all. Her friends suggest she stay quiet, so she won't be labelled a traitor to the throne like her father. Tilla, however, can't let this go and the more she looks into the situation herself, she only finds more unanswerable questions. How is the West seemingly winning against Lightspire Mages? Is it connected the mysterious cult wreaking havoc in the capital? Only one thing is for certain and that's that nothing is as it seems. The longer Tilla and her friends are in the capital, the sooner the war will come to the capital city of Lightspire.
Royal Bastards
was one of my favorite YA debut fantasy novels of 2017, so needless to say I was thrilled to be approved for the sequel,
City of Bastards
, on NetGalley. This sequel is easily one of my most highly anticipated reads of 2018 and luckily it did not disappoint me in the least. This sequel was easily just as great, and possibly even better, than the original story. Honestly, I loved being back with Tilla, Zell, and Lyriana. Like before, the world-building is great and I particularly enjoyed exploring the capital city of Lightspire and seeing how it compares to it compares to Tilla's homeland. My favorite aspect of this story though is easily the cast of characters - all together they make a fantastic team and their friendship is #goals. Plus, the dialog is pretty killer. I'd certainly want these characters on my side when it comes right down to it. Tilla is one of my favorite new characters in YA and she has to be one of the most relatable yet badass characters I've encountered in an epic fantasy world. It's great to see our characters grow as they begin to deal with the brutal fallout of the events of book one, as well as to try to move on with their lives. Finally, I have to mention just how refreshing I find Shvarts' humorous contemporary writing style. It's quite unique for the epic fantasy genre, but he totally manages to make it work for and it's easy to imagine the world coming to life around me.
Overall,
City of Bastards
(
Royal Bastards
#2) by Andrew Shvarts is a fantastic follow-up to one of my favorite YA fantasy debut novels of last year, and it's one my favorite reads so far this year. It's quite a refreshingly fun (and sometimes downright brutal), twisty, addicting, funny, and fast-paced and action-packed read with a tight core cast. If you haven't already started this series I can't recommend it enough. I don't know about you, but I'm dying to read the third book in this series.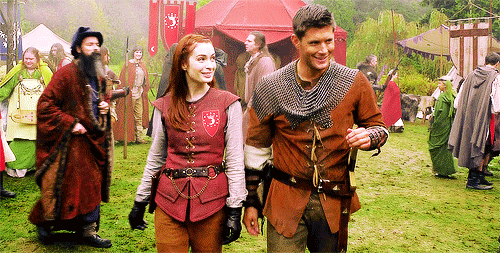 I read this ARC from May 25 - June 3, 2018 and my review is also on
Goodreads
.
City of Bastards
will be released on June 5th, 2018. Thanks again, NetGalley!