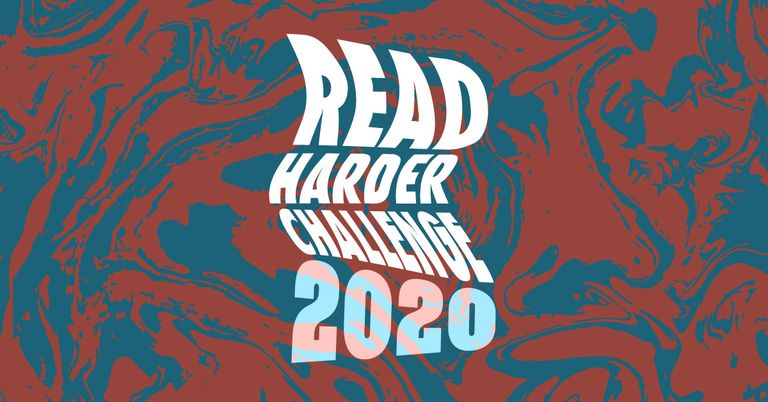 It's already the end of January 2020? It doesn't seem possible! Anyway, this means that I've completed 2 out of 24 books of
Book Riot's 2020 Read Harder Challenge
! I've got a lot of great books lined up for this year's challenge and I've already started off strong. The tasks I completed required me to read a book that takes place in a rural setting and the LAST book in a series
. For the tasks, I selected
Call Down the Hawk (The Dreamer #1) by Maggie Stiefvater
and
Our Dark Duet (Monsters of Verity #2) by Victoria Schwab
.
Read on to see my mini reviews and what's next for February:
❋
❋
❋
❋
❋
Just like I expected: I loved every second of
Call Down the Hawk by Maggie Stiefvater
. Of course, my hopes and expectations were absolutely sky high for this spin off series opener and so how it managed to live up to the hype. Luckily, this is probably the most Stiefvater-esque book I've had the pleasure to read. Ronan was my favorite character from
The Raven Cycle
so it was great to see him back in top form here. That being said this isn't that series, but you need to know his backstory from that series going into this. There's so much I'd like to go into a lot of detail about, but I don't want to spoil anything. Take my word for it, it's well worth devouring this if you loved
The Raven Cycle
. I particularly adored the family dynamics of the Lynch Brothers and that we had the opportunity to see more of dreamers and their dreams directly from Ronan's perspective. It was so cool to see more of Declan, which surprised me but also reminded me of how much I liked seeing him before. The two other POVs from all new characters in this novel, Jordan Hennessy and Carmen Farooq-Lane, are also pretty great on their own. The only thing I wish we got to see a little more of was Adam himself, but then again this is Ronan's journey. By the way, those little call outs to the previous series were a real treat. Needless to say, I can't wait to see what's next for everyone in the second installment of the
Dreamer Trilogy
. I don't know how I'm supposed to wait until November 10th!
My review is also available on
Goodreads
.
❋
❋
❋
❋
❋
Our Dark Duet by Victoria Schwab
is a brutal and epic conclusion to a marvelous duology. What an ending! Schwab is one of my all time favorite authors and this YA series ranks right up there amongst the best as well. It does dark and heart-wrenching so well. I've seen it compared to
Batman Begins
and I'd say that's a fitting comparison. I know one thing's for sure: I will really miss Kate and August. If you haven't read this duology or Schwab yet, what are you waiting for? I can't wait to see what she'll got coming up next.
My review is also on
Goodreads
.
Next Up For February:
Read a doorstopper (over 500 pages) published after 1950, written by a woman
My choice:
Empire of Storms (Throne of Glass #5) by Sarah J. Maas
- I've probably mentioned it, but I love this series so much. I can't wait to see where it goes from where we left off.
Read a sci-fi/fantasy novella (under 120 pages)
My choice:
Down Among the Sticks and Bones (Waiyward Children #2) by Seanan McGuire
- I'm so glad I've started to read more of McGuire's work because she's really fantastic. It's about time that I continue on with this cool series.
Are you taking part in this reading challenge? Have you read any of these books? As always, thanks for visiting my blog and perhaps even commenting down below!