The Friday 56 (With Book Beginnings): Spellslinger (Spellslinger #1) by Sebastien de Castell + 50/50 Friday
On Friday's I take part in three weekly link ups - The Friday 56, hosted by Freda's Voice, Book Beginnings, hosted by Rose City Reader, and 50/50 Friday is a new weekly link up and it is hosted by Carrie @ The Butterfly Reader and Laura @ Blue Eye Books. For The Friday 56, you choose a book, a book you have just finished, a book you are about to start, your current read, and share a line or a few lines that grab you (but don't spoil anything) from page 56 or 56% of the way through the ebook. Post it and share your post's url on Freda's most recent Friday 56 post. As for Book Beginnings, you share the first sentence or so and your initial thoughts, impressions, or whatever else it inspires, and then link up your post's url with Rose City Reader. Then, for 50/50 Friday, every week there's a new topic featuring two sides of the same coin - you share a book that suits each category and link up on the hosts blogs.
Happy Friday everyone! This week I'm spotlighting one of my current reads,
Spellslinger (Spellslinger #1) by Sebastien de Castell
, which is one of my
2020 Popsugar Reading Challenge
books. I've had this on my tbr for years and I'm glad I'm finally getting around to it because it's pretty fantastic so far.
Beginning:
The old spellmasters like to say that magic has a taste.
56:
My father walked back to the door, picked up the card I'd hit him with and then slowly collecteed the others and placed the deck on the table.
50/50 Friday:
Favorite/Least Favorite Review You've Written
Favorite -
Vicious (Vicious #1) by V.E. Schwab
- Still hands down one of my favorite books and favorite reviews!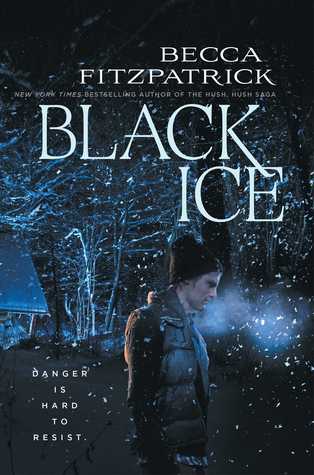 Least -
Black Ice by Becca Fitzpatrick
- You know, sometimes I like going on a good rant, but reading this review even though somewhat entertaining still brings back memories.
What are you reading this week? Have you read any of these books? As always, thanks for visiting my blog and perhaps even commenting down below!