Happy Tuesday and welcome back to Top Ten Tuesday, a weekly meme hosted by
The Broke and the Bookish
! This weeks topic is a Movie Freebie and since it's
Sci-Fi Month
, I'm going to share five of my favorite sci-fi movies and five of my favorite sci-fi tv shows.
Movies:
Star Wars
- I love all of the movies, but I prefer the original trilogy and the newest installment over Episodes I - III.
Back to the Future
- I love this series, especially the first and the last movies!
Jurassic Park
- This was a major part of my childhood growing up. I was surprised by just how much I loved
Jurassic World
.
The Matrix
- I only like the first in the trilogy, but it's one of my all time favorite movies.
Minority Report
- I was really hoping to like the new tv series, but it paled in comparison to the movie starring Tom Cruise.
TV Shows: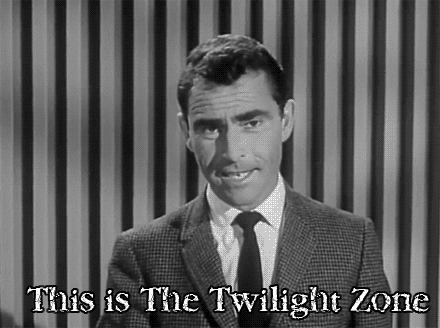 The Twilight Zone
- You can never go wrong with Rod Serling's classic!
The Time Tunnel
- I just happened to stumbled on volume one of the complete series on dvd and it's so much fun, and definitely ahead of it's time. Too bad it was only on for one season.
Star Trek: The Next Generation
- My favorite of all Star Trek series. Data and Geordi are my favorite characters.
Fringe
- I miss this show so much! John Noble gave such a wonderful performance as Walter.
Doctor Who
- David Tennant plays my favorite incarnation of the Doctor! I'm actually all caught up with the newest series, and I'm very interested to see where it goes next.
What do you think of my list this week? Do you like any of these shows and movies?