On Friday's I take part in three weekly link ups - The Friday 56, hosted by Freda's Voice, Book Beginnings, hosted by Rose City Reader, and 50/50 Friday is a new weekly link up and it is hosted by Carrie @ The Butterfly Reader and Laura @ Blue Eye Books. For The Friday 56, you choose a book, a book you have just finished, a book you are about to start, your current read, and share a line or a few lines that grab you (but don't spoil anything) from page 56 or 56% of the way through the ebook. Post it and share your post's url on Freda's most recent Friday 56 post. As for Book Beginnings, you share the first sentence or so and your initial thoughts, impressions, or whatever else it inspires, and then link up your post's url with Rose City Reader. Then, for 50/50 Friday, every week there's a new topic featuring two sides of the same coin - you share a book that suits each category and link up on the hosts blogs.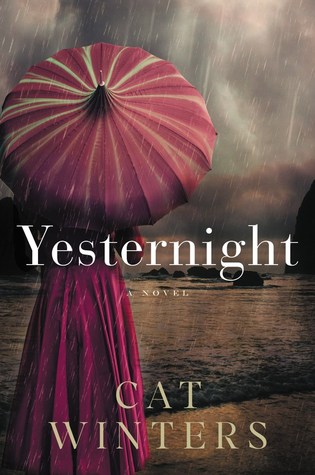 Happy Friday everyone! This week I'm spotlighting one of my current reads,
Yesternight by Cat Winters
. This novel will fulfill the fable author square on my
Winter Bookish Bingo
board. Cat Winters is one of my favorite historical fantasy writers and I'm glad to be reading more from her.
Beginning
:
November 11, 1925
I disembarked a train at the little log depot at Gordon Bay, Oregon, and a sudden force - a charging bull - slammed me to the ground.
56
:
Jamie squeezed her lips together and refused to answer.
50/50 Friday: Character You'd Most/ Least Want To Be With In A Zombie Apocalypse
Most - Dean Winchester - I think I would have the best chance of survival with a Winchester brother in my corner.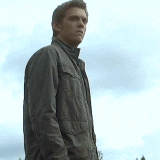 Least - Adam Milligan - I just thought I'd stick with a
Supernatural
theme here as well - let's just say I'd have pretty much zero chance with Adam. Poor Adam.
What are you reading this weekend? Have you read this book? As always, thanks for visiting my blog and perhaps commenting down below!