Happy Tuesday everyone! Welcome to the Top Ten Tuesday now hosted by
That Artsy Reader Girl
. This week's topic is Upcoming Releases I'm On the Fence About. Instead I'm going to change it up a little bit this week. Instead I'm sharing a list of books on my Goodreads TBR that I'm kind of on the fence about. If you could be so kind in the comments as to convince whether or not I should read them after all, that would be marvelous. Here we go, in alphabetical order by title:
The Almost Moon by Alice Sebold
-
The Lovely Bones
is a favorite and I'm certainly interested in reading more from the author, but I've seen quite a few poor reviews for this. Is it worth it?
Avalon High (Avalon High #1) by Meg Cabot
- I've never read Meg Cabot, but I'm a sucker for anything Arthurian. I've seen a lot of middling reviews - is it worth trying for a fan of King Arthur?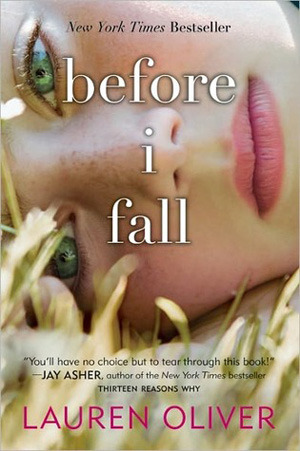 Before I Fall by Lauren Oliver
- I was pleasantly surprised by the movie adaptation, but I don't know if I'm all that interested in picking up the source material. How similar is the book to the film?
The Bourne Legacy (Jason Bourne #4) by Eric Van Lustbader
- I loved the original
Bourne
books (the original three movies were kind of a disappointment due to how much was changed), but I did like the movie adaptation of this novel more than I expected. Should I give the book a try?
Delirium (Delirium #1) by Lauren Oliver
- I've heard quite a few good things about this YA dystopian romance, but I'm not all that into romance. Generally, I'm all for less romance, but I'm wondering if it's worth my time.
Frostbite (Vampire Academy #2) by Richelle Mead
- I really liked book one, but my interested has kind of waned in continuing on with the series. Is it just as good or better and worth continuing on with?
Infinity (Chronicles of Nick #1) by Sherrilyn Kenyon
- I've seen this series floating around all over the place, but I've never read the author. Would it be better if I was at least familiar with her
Dark Hunters
series going into this?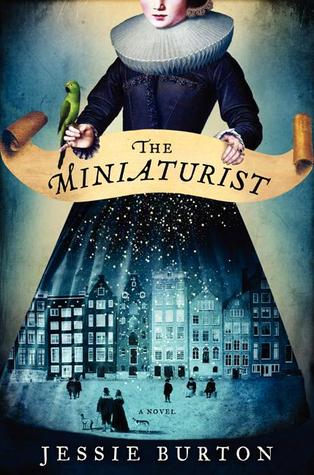 The Miniaturist by Jessie Burton
- I was hooked on the miniseries adaptation when it aired on PBS, but I'm still on the fence when it comes to the source material. Is it as well done as the adaptation?
Speaker for the Dead (Ender's Saga #2) by Orson Scott Card
-
Ender's Game
is one of my favorite sci-fi novels, but I've never been eager to read more of the series. Is it worth continuing since I loved book one?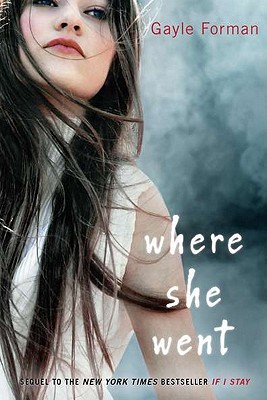 Where She Went (If I Stay #2) by Gayle Forman
- I really liked book one, but this just kind of seems unnecessary to me. Is it, or is it worth picking up?
What books of these should I keep on my tbr and which should I remove? Have you read any of these? If so, what did you think of them? As always, thanks very much for visiting my blog and perhaps even commenting down below!