Happy Tuesday everyone! Welcome to the Top Ten Tuesday now hosted by
That Artsy Reader Girl
. This week's topic is a freebie, so that gives me the opportunity this week to do anything I like this week. This week I'm sharing Series I'm Not Planning To Finish. Here we go, in order alphabetical order by title of the next book in the series that I'm not going to read:
A Betrayal So Cruel (The Reckoning #2) by Candace Wondrak
- The first book in the urban fantasy series seemed like it had so much potential, but it never managed to live up to it.
The Book of the Unwinding (Witches of New Orleans #2) by J.D. Horn
- I much preferred the concept of the first book in this series to the final product to continue on to the sequel.
Eclipse the Skies (Ignite the Stars #2) by Maura Milan
- The first book in this series was a decent debut that had a lot going for it, but it didn't hook me enough to want to continue on to the sequel which is due out this September.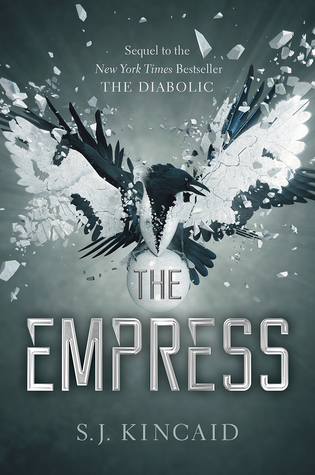 The Empress (The Diabolic #2) by S.J. Kincaid
- The first book in the series as good, but it never lived up to all of the hype since it didn't feel original enough to me to merit continuing on to book two.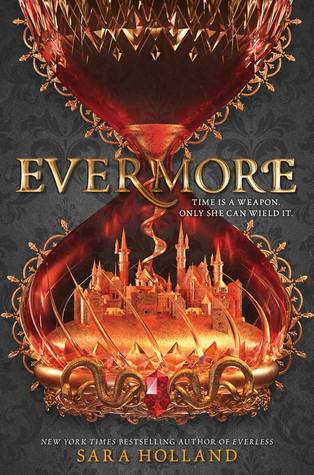 Evermore (Everless #2) by Sara Holland
- The premise of the series opener was so cool, but the execution was a bit lacking so I'm not expecting to go on to book two.
A Fatal Grace (Chief Inspector Armand Gamache #2) by Louise Penny
- I'd head a lot of great things about this series, but I was too bored with book one to try out the sequel.
The Glass Magician (The Paper Magician #2) by Charlie N. Holmberg
- The first half of book one was pretty cool, but I wasn't all that satisfied with the second half or at least not enough to continue to book two.
Trinity of Bones (The Necromancer's Song #2) by Caitlin Seal
- The first novel sounded cool, but I couldn't bring myself to care about the cast enough to really be all that interested in following up on book two which is due to be released this October.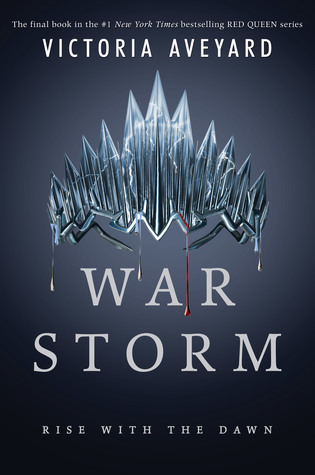 War Storm (Red Queen #4) by Victoria Aveyard
- I can't believe I made it through the first books in this series to be honest, but I'm going to save myself from fourth book.
Have you read any books in these series? What books are you not planning on finishing? As always, thanks for visiting my blog and perhaps even commenting down below!