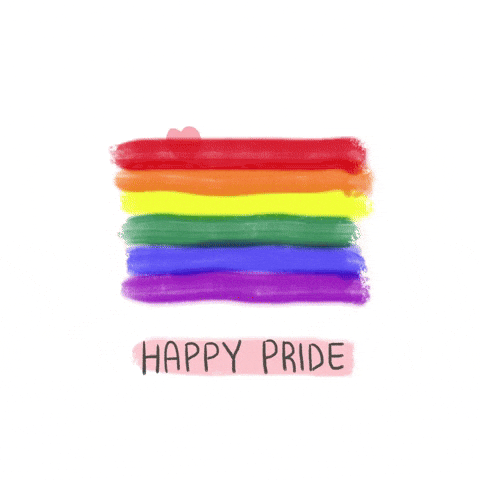 Happy Wednesday everyone! As you may know, June was Pride Month and I decided to celebrate by reading five LGBTQIAP books (check out my tbr post
here
). I'm a bit behind with my wrap up, but I completed my personal challenge and I ended up enjoying all of them - 2 four star and 3 five star reads. I recommend all of them! Keep reading to see my thoughts on the books I read last month:
❋
❋
❋
❋
A Case of Possession (A Charm of Magpies #2) by K.J. Charles
is an excellent follow-up to
The Magpie Lord
. I'm definitely looking forward to reading the final book in the series,
Flight of Magpies
. This m/m romance is quite steamy - more so than what I would usually prefer - but I particularly enjoy getting to know both Lord Crane and Stephen Day. I also like the author's brand of historical fantasy. If you enjoyed
Jonathan Stranger & Mr. Norrell
by Susanna Clarke and enjoy romance as well, I have a feeling you'll want to start this fast-paced series.
I read this book from June 8 - 9, 2019 and my review is also on
Goodreads
.
The Lady's Guide to Petticoats and Piracy (Montague Siblings #2) by Mackenzi Lee
The Lady's Guide to Petticoats and Piracy
by Mackenzi Lee is absolutely fantastic. Felicity is just the best and I love the fact that she gets the chance to lead her own book. Mackenzi Lee's and her unique style has quickly become one of my favorite authors. All of her characters are wonderful to get to know. It was a lot of fun to see Monty and Percy again and see where they a year after we last saw them. Plus, it was great getting to know the new people as well and I'd have to say that Sim is my favorite from that group. Like with the previous installment of the world-building here is just as fantastic - I started to feel like quite the traveler while reading. Overall,
The Lady's Guide to Petticoats and Piracy
(
Montague Siblings
#2) is an absolute must read. I can't wait to read more from Mackenzi Lee and hopefully more from Felicity, Monty, and the whole crew in the future.
I read this from June 1 - 6, 2019 and my review is also on
Goodreads
.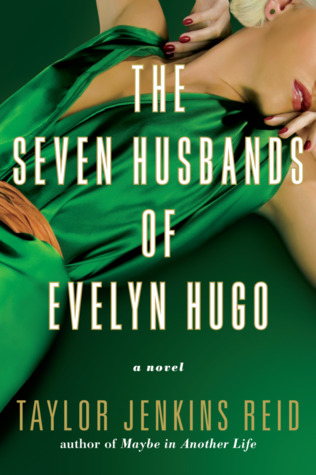 ❋
❋
❋
❋
I've heard so many great things about
The Seven Husbands of Evelyn Hugo by Taylor Jenkins Reid
and now that I've read it I can say I officially understand the hype. Evelyn Hugo is one of the most fascinatingly complex characters I've read about in a long time. She does whatever it takes to get herself where she needs to be. She's quite manipulative and cunning and it's great to see how her plans play out. She knows she's made plenty of mistakes, but she's always unapologetically herself and loyal to those in her circle. She's definitely a Slytherin if there ever was one, and she amazing. Anyway, aside from all of the brilliant characters I also enjoyed the Old Hollywood aspect - I enjoy reading about the time and I'm a fan of classic movies, so this fictionalized look was right up my alley. My only issue: I wasn't nearly as interested in the present day section of the story. Overall, though, this novel is well worth your time. I need to read more from Taylor Jenkins Reid -
Daisy Jones & The Six
here I come!
I read this novel from June 8 - 12, 2019 and my review is also on
Goodreads
.
❋
❋
❋
❋
❋
I can't resist Greek mythology and after reading
Circe
I knew I needed to tackle Miller's debut novel
The Song of Achilles by Madeline Miller
stat. Luckily for me it was absolutely amazing. I won't be able to do it justice here but its near 400 pages are entirely worth it.
I read this book from June 1 - 3, 2019 and my review is also on
Goodreads
.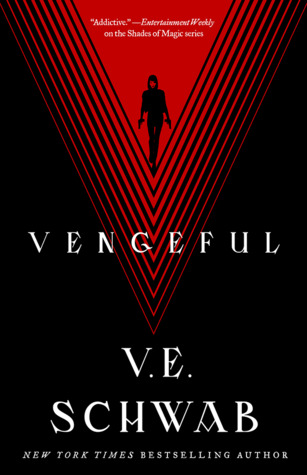 ❋
❋
❋
❋
❋
Wow! Have I mentioned how much I love V.E. Schwab's style recently? Because I really do - she's become such one of my all time favorites so quickly. I don't know why I waited so long to read the sequel of
Vicious
because it's another great novel from her.
Vengeful (Villains #2) by V.E. Schwab
is easily one of my favorite reads of 2019. I enjoyed getting to see everyone again, but to be honest I was particularly glad to see more of Victor Vale. Of course, I was back with everyone, but Victor's hands down my favorite. Morally gray characters (and sometimes full on villains) are some of the most intriguing to characters to follow, and that's no different here. By the way, Marcella is a great new adversary - she definitely lives up to the hype. Finally, I know my review doesn't adequately express just how awesome this sequel is. Either way, though, if you enjoyed book one you'll need to pick up this as well. I can't wait for the next installment of this series and anything and everything by this author.
I read this novel from June 19 - 28, 2019 and my review is also on
Goodreads
.
Have you read any of these books? What did you read for Pride Month? As always, thanks for visiting my blog and perhaps even commenting down below!