❋
❋
❋
❋
❋
I received an ARC from NetGalley in exchange for an honest review.
The city of Titanshade pulses with nervous energy. The discovery of new riches beneath its snowfields has given residents hope for prosperity, but it also means the arrival of federal troops, along with assurances that they are only there to "stabilize the situation". Newcomers flood the streets, dreaming of finding their fortunes, while in the backrooms and beer halls of the city, a populist resistance gains support, its leaders' true motives hidden behind nativist slogans. And in an alley, a gruesome discovery: the mutilated body of a young woman, a recent immigrant so little-regarded that not even her lovers bothered to learn her name. But in death, she's found a champion. Detective Carter single-mindedly pursues the killer as he navigates political pressures and resists becoming a pawn in the struggles tipping the city toward anarchy. But when more innocent lives are lost and time runs short, he's forced to decide if justice is worth sparking all-out war in the streets during the biggest celebration of the year: Titan's Day.
Titan's Day
(
The Carter Archives
#2) by Dan Stout was easily one of my most anticipated sequels of 2020 and somehow I managed to be approved for an ARC via NetGalley. I'm so happy to report that this sequel was just as brilliant and possibly even better than book one in the series,
Titanshade
. I can officially say that
Titan's Day
has moved to the top of my favorite reads of the year. Stout's world-building and character development are top notch and feel quite natural. There aren't any huge info dumps to take you out of the story, which is always refreshing to find in a newer fantasy or sci-fi series.
In terms of the world-building, the city of Titanshade is practically a living, breathing character in its own right. We get to explore and see a little more of it this time around. Plus, the 1970s and early 1980s aesthetic really helps it stand out from other urban fantasy series and it adds to its noir style in the best way. The residents of the city are just as fascinating and Stout's development of his two leads, Carter and Ajax, is delightful. Now, the two have gotten used to each other's idiosyncrasies and they've learned to bounce off each other while on the job, especially Carter off of Ajax. Everyone seems like they could just walk right off the page. On that note, I loved the sense of humor in the story - there are some real laugh out loud moments when it comes to the dialogue between Carter and Ajax. Finally, I'd also like to mention that the mystery is a bit more slow burn giving us a some more a time to explore the city and feel out the new characters. We still get plenty of action this time around, but we get to savor the other elements of the story a little longer.
Overall, I can't recommend
The Carter Archives
series enough. If you haven't picked them up yet, what are you waiting for?
Titan's Day
and it's predecessor
Titianshade
are the perfect combination of
The Dresden Files
by Jim Butcher,
Dirty Harry
,
Dragnet
(the original 1950s tv series) and
Chinatown
. Plus, just look at Christian McGrath's cover! That is awesome. I can't wait to see what Dan Stout does next!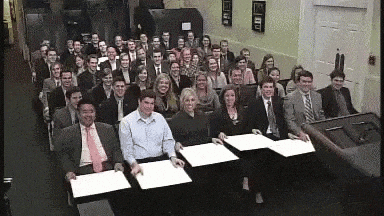 I read this ARC from March 30 - April 4, 2020 and my review is also on
Goodreads
.
Titan's Day (The Carter Archives #2) by Dan Stout
will be available on April 7, 2020.