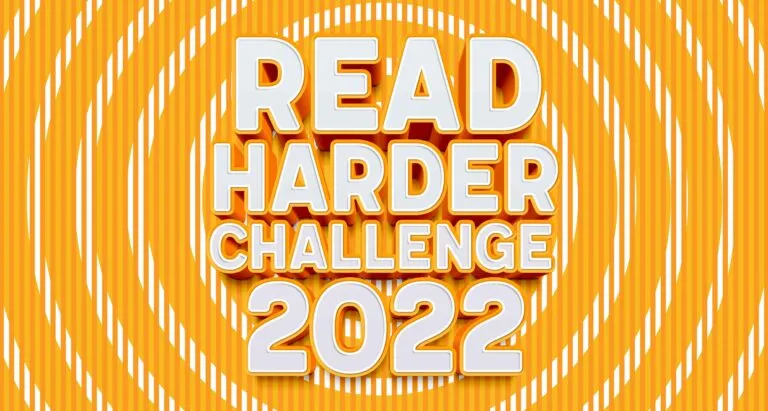 Happy Sunday everyone! How is 2022 is right around the corner? It seems like just yesterday that it was this time last year. Then again, it also feels like an entire decade has passed, again. Anyway, like 2017, 2018, 2019, 2020, and 2021 my resolution is to complete Book Riot's Read Harder Challenge, which is always a brilliant way to challenge myself to read more widely, broadly, and out of my comfort zone. There are twenty-four tasks to complete over the course of the year. You can read one book to complete multiple tasks, or read one book per task. In order to get the most out of this challenge, I will be reading one book per task. Here's the list of the twenty-four challenge tasks and my proposed reading list. This year, rather than complete these in official task order, I'm going to change things up a bit:
January
Read a history about a period you know little about.

Read a queer retelling of a classic of the cannon, fairytale, folklore, or myth.
My choice:
Cinderella is Dead by Kalynn Bayron
- This sounds like a cool new Cinderella retelling that I'll have to finally try. I'm hoping to listen to it on audiobook since Bahni Turpin is one of my favorite narrators.
February
Read any book from the Women's Prize shortlist/longlist/winner list.

My choice:
Piranesi by Susanna Clarke
- This was the 2021 winner and I'm really excited to get to it since
Jonathan Strange and Mr. Norrell
is one of my all time favorites.
Read a book in any genre by a POC that's about joy and not trauma.
My choice:
Let Me Hear a Rhyme by Tiffany D. Jackson
- Jackson is one of my favorites and I can't believe I've somehow missed this, but I'm definitely going to listen to the audiobook production because it sounds like it will be outstanding.
March
Read the book that's been on your TBR the longest.


My choice:
Memoirs of a Geisha by Arthur Golden
- Currently, this novel is listed as number one on my Goodreads want to read list and I added it to that list clear back on April 7, 2012.
Read an entire poetry collection.
April
Read a book by a disabled author.