The Friday 56 (With Book Beginnings): The Merciless (The Merciless #1) by Danielle Vega + 50/50 Friday
On Friday's I take part in three weekly link ups - The Friday 56, hosted by Freda's Voice, Book Beginnings, hosted by Rose City Reader, and 50/50 Friday is a new weekly link up and it is hosted by Carrie @ The Butterfly Reader and Laura @ Blue Eye Books. For The Friday 56, you choose a book, a book you have just finished, a book you are about to start, your current read, and share a line or a few lines that grab you (but don't spoil anything) from page 56 or 56% of the way through the ebook. Post it and share your post's url on Freda's most recent Friday 56 post. As for Book Beginnings, you share the first sentence or so and your initial thoughts, impressions, or whatever else it inspires, and then link up your post's url with Rose City Reader. Then, for 50/50 Friday, every week there's a new topic featuring two sides of the same coin - you share a book that suits each category and link up on the hosts blogs.
This week I'm spotlighting one of my current Winter Bookish Bingo reads (it will fulfill the pink square), The Merciless (The Merciless #1) by Danielle Vega. I've been looking forward to this YA horror novel for a long time and I'm glad to finally be diving into this thriller.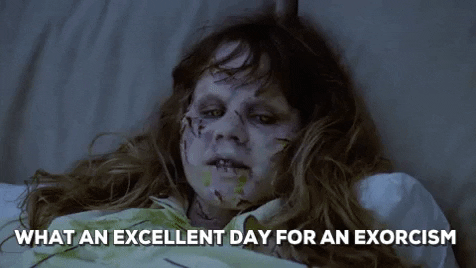 Beginning:
I snag my thumb on the lunch tray's metal edge, and a crescent of blood appears beneath my cuticle.
56:
Last night, with Riley, Grace, and Alexis, I finally felt like I belonged.
50/50 Friday: Favorite/ Least Favorite Read of December
Favorite -
Red Seas Under Red Skies (Gentleman Bastard #2) by Scott Lynch
- This series is just so awesome!
Least Favorite -
A Mark Unwilling (The Reckoning #1) by Candace Wondrak
- So much potential that it never quite lives up to.
What are you reading this weekend? Have you read any of these books? As always, thanks for visiting my blog and perhaps even commenting down below!