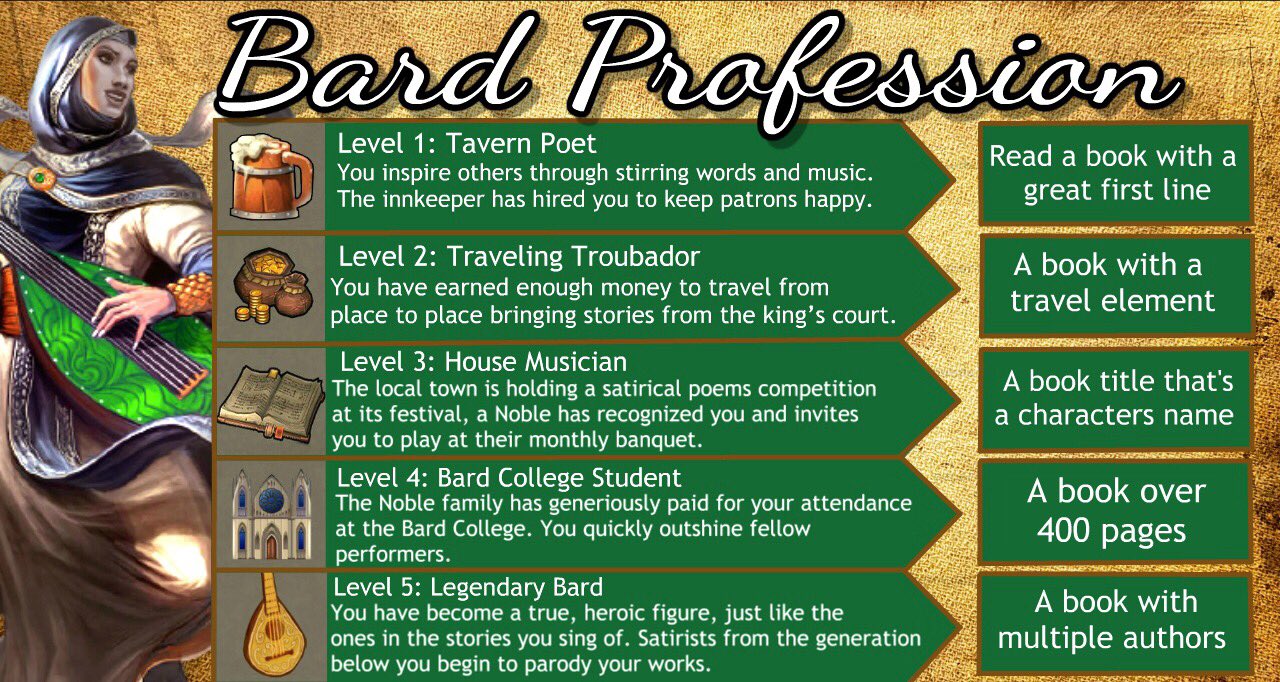 It's official! I succeeded in becoming a Legendary Bard via Medieval-A-Thon! It was hosted by Holly Hearts Books and ran from January 10th through February 10th. You can check out my original TBR here, if you're interested. Keep reading to see my thoughts on the books I completed for this readathon:
Level 1: Tavern Poet - Read a book with a great first line
❋ ❋ ❋ ❋
Seven for a Secret (Timothy Wilde #2) by Lyndsay Faye is a pretty great historical mystery. I wasn't at all familiar with this author or series going in, but I'm glad I decided to give it a try. As it turns out, it's a decent standalone. I particularly enjoyed just how detailed and lived in Faye's 1846 NYC felt. I usually associate great world-building with fantasy and sci-fi, but Faye's historical real-world based story is just as great in those terms. I think I'm going to have to try the rest of the series soon.
My review is also on Goodreads.
Level 2: Traveling Troubadour - A book with a travel element
❋ ❋ ❋ ❋
Raising Steam (Discworld #40) by Terry Pratchett was a welcome return to one of my favorite series. Moist von Lipwig is easily one of my favorite characters and it was great to see him back along with Adora Belle, Vetinari, Vimes, and company. There not quite back in top form, but all things considered all things considered it was just good to seem them. Comforting, if you know what I mean.
My review is also on Goodreads.
Level 3: House Musician - A book title that's a characters name
❋ ❋ ❋ ❋
Anno Dracula (Anno Dracula #1) by Kim Newman was a pretty cool read. The style of the alternate history, the classic characters Newman integrates into the story even those that aren't from Bram Stoker's Dracula made a great combination. Honestly, though, I did wish that Newman's own characters got a little more attention. Either way, I'm going to have to try the sequel soon.
My review is also on Goodreads.
Level 4: Bard College Student - A book over 400 pages
❋ ❋ ❋ ❋
Dead Simple (Roy Grace #1) by Peter James was a very good detective crime story. I liked getting to know the main character Roy Grace enough, but honestly I'm not all that interested in continuing the series. I was intrigued by him and his world, but I just never found myself hooked on the it. It's one of those series I feel like I could either take it or leave it. I am interested in checking out the tv adaption in the future though.
My review is also on Goodreads.
Level 5: Legendary Bard - A book with multiple authors
❋ ❋ ❋
Quite a few of these stories from Carniepunk by Rachel Caine I wasn't all that interested in, since a few of them were shorts from series I wasn't all familiar with a head of time. I did have several favorites that was really looking forward too though. My favorites were in order: "Daughter of the Midway, the Mermaid, and the Open, Lonely Sea" by Seanan McGuire, "The Demon Barker of Wheat Street" by Kevin Hearne, "Painted Love" by Rob Thurman, and "The Cold Girl" by Rachel Caine. It was great to see a Rob Thurman story. I've really missed her style. I hope she's doing okay.
My review is also on Goodreads.
Did you take part in this readathon? What Medieval profession did you try for? Have you read any of these books? As always, thanks for visiting my blog and perhaps even commenting below!