Happy Sunday Funday and welcome to my third weekly update for Wyrd & Wonder! Wyrd & Wonder is a month long celebration of all things fantasy during this month of May. It is co-hosted Lisa @ Dear Geek Place, imyril @ There's Always Room For One More, Ariana @ Book Nook Reviews, Annemieke @ A Dance With Books, and Jorie @ Jorie Loves A Story. Keep reading to see what I got up to since this time last week:
My Wyrd & Wonder Posts This Week:
What I Watched This Week:
❋ ❋ ❋.5
The Witcher: The Nightmare of the Wolf (2021) - I wasn't really expecting much from this animated prequel Witcher, but that was good. If you're a fan of the show you'll definitely want to check this out. Fair warning, as you might guess it is pretty gory, but the overall the animation is great.
My review is also on Letterboxd.
❋ ❋.5
Wish Dragon (2021) - Wish Dragon looked like it was going to be a lot of fun and it's always good to see something featuring the talents of John Cho. Unfortunately, this was just underwhelming. It did have a few moments, but they didn't add up to enough. I wish I didn't have to say it, but I should have just rewatched Aladdin and called it a day.
My review is also on Letterboxd.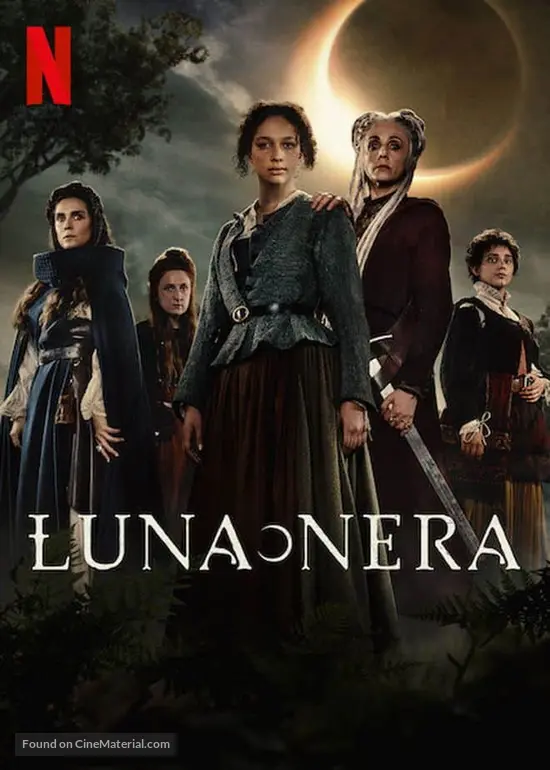 ❋ ❋ ❋
Luna Nera (2020) - I finished up the rest of this six episode Italian series on Netflix. I wouldn't call it a favorite, but it's a pretty solid historical fantasy series. Of all six episodes, the finale is probably the strongest. It was cool to see everyone they've saved use their magic. One of the downfalls of the show though is that some of the characters make some dumb decisions, or flip flop back and forth about something - come on Pietro! There were also some twists that seemed to come completely out of left field. Some of them it was interesting to see play out, but others that left me scratching my head. Overall, if you're a fan of witches and fantasy set in the 1600s, you may want to give this a chance.
What I Read This Week:
❋ ❋ ❋ ❋
Gilded (Gilded #1) by Marissa Meyer is a great new YA fantasy retelling series opener. I do love this author's style and always appreciate her take on classic fairy tales and how they become new again with her. While I wouldn't say that this is her best, there is still whole lot of potential for the upcoming sequel.
My review is also on Goodreads.
Are you taking part in Wyrd & Wonder? Have you seen these or read this book? As always, thanks for visiting and perhaps even commenting down below!