Happy Sunday! It's been a brilliant day!
In book related news, this week I visited Ollie's Bargain Outlet and purchased
Bellman & Black
by Diane Setterfield,
Luminous
by Dawn Metcalf,
Living Hell
by Catherine Jinks,
The Shadows
by Jacqueline West.
Have I ever said just how much I love Ollie's?!
This week I also finished listening to the audiobook of Magyk (Septimus Heap #1) by Angie Sage . I really should have gotten into this fantastic series so much earlier. If you love Harry Potter like I do, you won't want to miss this series!
Now I'm working on reading Hollow City by Ransom Riggs which I am greatly enjoying. I just love how he integrates those photographs into his work!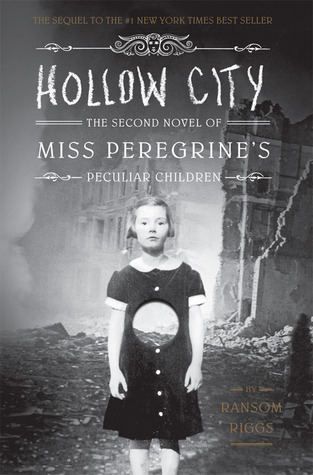 I am also listening to Doctor Sleep by Stephen King on audiobook and I like revisiting Danny 25 years (for him) after The Shining. Initially, I didn't know what to make of Will Patton as narrator, but his talents are starting to win me over.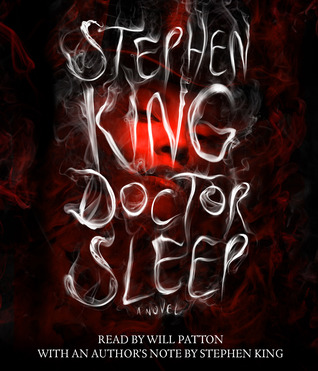 In non-book related news, I found
Moonlight: The Complete Series
on dvd at Goodwill for the spectacular price of $1.25!! I loved this show back when it originally aired and I'm really looking forward to rewatching it as many times as I care to now!
Doctor Who: Series Four, Part 2
also arrived in the mail! There are some pretty fantastic episodes in this set! Molto bene!
Of all of my holds at the library,
The Vampire Diaries: The Complete Fourth Season
finally came in! After that insane cliffhanger at the end of season three, I'm very interested to see how Elena handles her fate. I've made it through the first five episodes and so far I like where they're going with it! I can honestly say I prefer the tv series to the books!
And to top it all off, I've borrowed
The Walking Dead: The Complete Fourth Season
from a friend and have been working my way through it! Here's to hoping nothing too bad happens to my favorite characters, Darryl, Michonne, Glenn, Carol, or Rick! But if the comics are any indication, things will not be easy for them!
This past week is when new tv shows began and old shows returned!
Sleepy Hollow
continues to be one of my favorites and I'm absolutely delighted that it's back! Glad to see Ichabod and Abbie back in it! I am looking forward to the extended season!
I also believe that
Gotham
will quickly become a new favorite based on the strength of its series premiere! If you haven't watched it yet, you need to fix that right away!
Tonight I was really looking forward to watching the season four premiere of
Once Upon A Time
, but unfortunately ABC was not coming in...I'll have to watch it later online. I'm looking forward to seeing how they're going to work one of my new favorite movies,
Frozen,
into Storybrooke!
Finally, the absolute best news of the week: I've paid off my student loans and it feels great to be debt free!
Until next time! I hope everyone had a wonderful weekend!