I came across this tag on
Brin's Book Blog
and although I was born in the '80s and can't really remember actually living in that decade this still sounded like a lot of fun. Since I'm not sure who else has done this tag, if you would like to participate, consider yourself tagged. Without further ado:
Favorite 80's movie:
Back to the Future
- I love this movie (the entire series, really!) and I've watched it more times than I can count! This is probably what got me interested in time travel.
Favorite 80's cartoon:
When I was younger, I loved watching the animated
Beetlejuice
series. I doubt I had even seen the movie back when I used to watch the cartoon, but the movie is definitely one of my all time favorites now. I haven't seen it in ages and I would love to rewatch it!
Favorite 80's tv show:
Have I ever mentioned how much I enjoy
The A-Team
? It's so much fun! My favorites characters are Murock and B.A. If I ever see a rerun playing, I will stop and watch it!
Favorite thing about the 80's:
It's difficult to pinpoint one thing, but I can't resist the 50's and 60's nostalgia in pop movies from the 80's. Some examples:
Back to the Future
,
Grease
,
Stand By Me
,
Footloose
,
American Graffiti
,
The Outsiders
.
Where were you in 1989?
Well, I was a baby in 1989...
Favorite 80's cereal:
Kix - Luckily it's still available!
Favorite 80's fashion trend:
Ray-Bans - Not that I've ever had any, but I do enjoy that style for sunglasses.
Favorite artist of the 80's:
Michael Jackson
Favorite song of the 80's:
This is a difficult one because it's so hard to choose just one, but I recently heard "Sweet Dreams (Are Made of This)" by the Eurythmics and completely forgot how much I enjoyed it! I could listen to this over and over on repeat!
Favorite 80's book: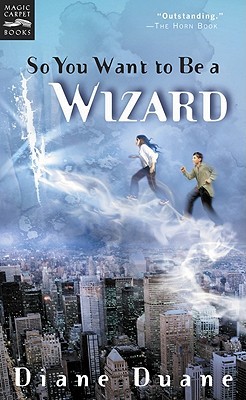 Of my favorite YA books released in the 80's, I'd have to say one near the top of my list is
So You Want to Be a Wizard by Diane Duane
. If you haven't read this book, and the others in the
Young Wizards
series for that matter, I highly recommend it!
Favorite 80's icon:
Johnny Depp - arguably still stands.
Favorite 80's crush:
You know, I'm not sure, but I wouldn't be surprised if it was Michael J. Fox because I liked
Back to the Future
so much.
Favorite toy from the 80's:
Skip-It, easily! This was one of my absolute favorites when I was a kid.
Favorite chocolate bar from the 80's:
I don't know a whole bunch about 80's chocolate, but I do know that one of my favorite chocolate bars from my childhood was the still available Hershey's Krackel. I probably the minis at Halloween, but they were the best!