These are the rules:
1. Grab a book, any book.
2. Turn to page 56, or 56% on your eReader.
3. Find any sentence (or a few, just don't spoil it) that grabs you.
5. Add the URL to your post in the link on Freda's most recent Friday 56 post.

I'm also taking part in Book Beginnings, a weekly meme hosted by Rose City Reader. The rules are pretty simple - you share the first sentence or so and your initial thoughts, impressions, or whatever else it inspires. Don't forget to link up your post's url with Rose City Reader.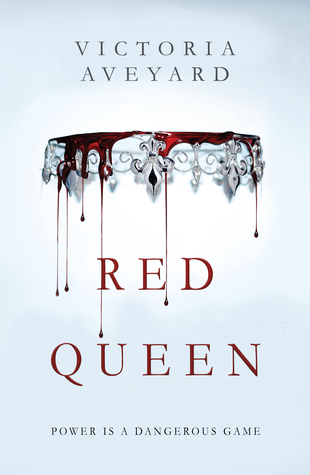 This week I'm spotlighting my current read, Red Queen by Victoria Aveyard. I'm excited to start in on this one! I've heard so much about it already - good and bad - so I've decided it's time to see what I think of Aveyard's debut. I'm just starting so I can't really say one way or another yet. Based on these snippets, though, I'm excited to dive further into this book!
Book Beginning:
I hate First Friday. It makes the village crowded, and now, in the heat of high summer, that's the last thing anyone wants. From my place in the shade it isn't so bad, but the stink of bodies, all sweating with the morning work, is enough to make milk curdle. The air shimmers with heat and humidity, and even the puddles from yesterday's storm are hot, swirling with rainbow streaks of oil and grease.
56:
"What's happening today?" I dumbly ask. A lock of my dark hair falls in my eyes, and before I can try to swish it away, Walsh pushes the hair back and fastens it with a tiny pin, her motions quick and precise. "Is that a stupid question?"