I was tagged ages ago by
Erin @ Angel Erin's Book Obsession
- thanks so much for tagging me! Sorry it took me a while to get around to it! Better late than never, I guess. Anyway, this looks like it could be pretty fun as a I love both books and music. On to the tag:
How to play:
Put your music on shuffle and pick a book for each song that comes on.
You can choose as many as you like, but I'm only doing five.
1. Outlander Main Theme - The Skye Boat Song [Castle Leoch version] featuring Raya Yarbrough, composed by Bear McCreary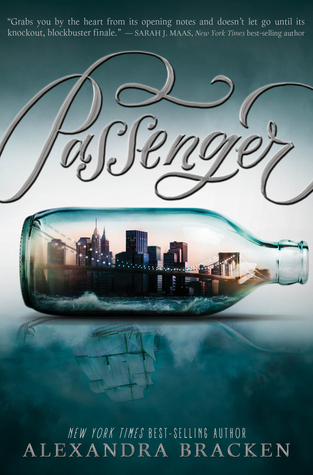 Passenger by Alexandra Bracken
- I could have taken the easy route with this and picked the
tv show's source material
, but I wanted to go a different route for it. I ended up choosing
Passenger
which was the first to come to mind - it a time travel story with a romance and there is quite a bit of sailing. It seems to fit the song fairly well all things considered.
2. Let Me Be by Kate Rusby
The Scorpio Races by Maggie Stiefvater
- I'm not sure exactly what draws me to this book in particular when I hear this song. I think it's more accurate to say Kate Rusby's ethereal voice makes me think of Maggie Stiefvater's writing - if that makes any sense, and that this novel seems like a good match.
3. Roanoke [Instrumental] by Bill Monroe & His Bluegrass Boys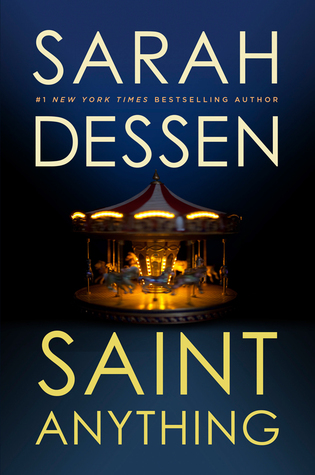 Saint Anything by Sarah Dessen
- I absolutely had to choose this YA Contemporary for this bluegrass classic, as odd as that may seem. I was so pleased to learn that Mac and his family play bluegrass in the novel!
4. Kiss This by The Struts
Twilight by Stephenie Meyer
- Oddly enough this came to mind while I was trying to think of books, as more of a "what if" option. I mean, what if Bella had taken the advice to get out of the relationship with Edward, or what if Jacob had said that to Bella. Not very likely, I know, but still - what if...
5. Heathens by twenty one pilots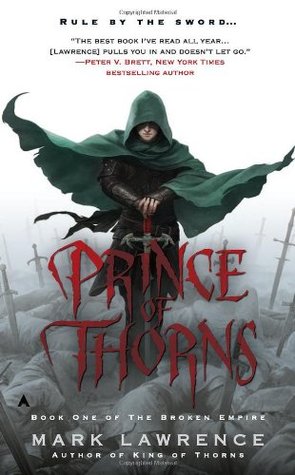 Two books actually jumped to mind for this right away -
The Lies of Locke Lamora by Scott Lynch
and
Prince of Thorns by Mark Lawrence
-
I say both fit rather nicely as the morality of each goes between gray and black and both are quite bloody and brutal.
And that's it for the Playlist Book Tag! Thanks again, Erin - it was a lot of fun. If anyone would like to do this tag, too, please share your link with me so I can see your picks.