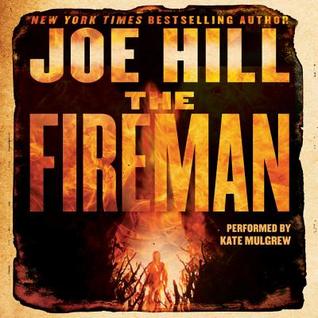 ❋
❋
❋
A new plague is literally spreading like wildfire across the United States. It's called Draco Incendia Trychophyton, aka Dragonscale, and it's a highly contagious spore that marks its suffers with black and gold markings along their body and eventually causes them to spontaneously combust. Millions suffer and die from the plague and the fires it's caused. No one is safe from this new plague and there is no antidote. Harper, a nurse, and her husband, Jakob, made a pact that if they were ever infected they would kill themselves before things got too bad. However, once Harper realizes she's pregnant she decides she wants to live, at least until the baby is born. She figures the baby will be fine until then, at least if Harper lives that long. Jakob is sure that she's infected him too and goes crazy, and leaves her in the growing chaos of the newly formed Cremation Squads, posses armed to take out those with Dragonscale. That's when she meets The Fireman, a man wearing a firefighter's gear who can use his fire from the Dragonscale to his advantage as a weapon to help the infected.
Joe Hill's
The Fireman
really hooked me from the beginning and I quickly found myself all wrapped up in this brand new plague and the post-apocalyptic world surrounding it. I particularly enjoyed getting to know Harper and The Fireman himself. The Fireman doesn't show up all that much, but he gets some great scenes when he does. While the novel is very readable and I just had to know how it all ended, but unfortunately the novel could have done with editing. Personally, I feel that this novel could have been cut down into a much tighter narrative. The novel meanders quite a bit in the middle of the story and it slows the main plot down far too much. I listened to the audiobook which clocks in at somewhere around 22 hours - I think it could have been trimmed down to around 15-16 or so to it's benefit. Also there are
a lot
of references to Stephen King's works too (and quite a few other references - though I liked the Sirius Black and the Floo Network one!), some of which weren't necessary in the long run and made the story feel less original. However, my one main complaint is Kate Mulgrew's narration. She has a great voice, but unfortunately her sound didn't quite work for me in this case. She's the voice of Harper, a 26 year old woman, but Harper sounds much older. Every time we're told Harper's age I was surprised - I had it in my mind that she must, just by her sound, be in her mid-40s or 50s.
Overall,
The Fireman
is a good post-apocalyptic novel that has quite a few enjoyable elements and characters with great prose. I just wish it was more tightly woven with fewer diversions and meanderings to distract me. Was it just me, or did anyone else picture The Fireman himself as Pyro from the
X-Men
movies? I just couldn't help it when it came to that.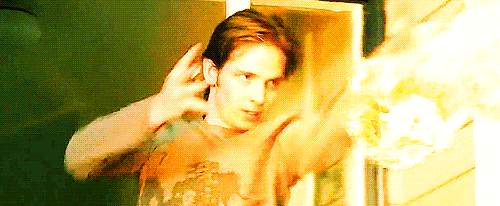 I listened to this audiobook from January 15 - 22, 2017 and my review is also on
Goodreads
.