Happy Thursday everyone! Today I'm featuring three mini reviews of February reads, A Study in Scarlet Women (Lady Sherlock #1) by Sherry Thomas, Replica (Replica #1) by Lauren Oliver, and A Night Divided by Jennifer A. Nielsen. All three of these are very different from one another - a adult mystery, young adult sci-fi, and middle grade historical fiction - but all of them are worth trying out. I'll just say this now - my favorite is easily A Study in Scarlet Women! I mean, it's a Sherlock Holmes retelling featuring a great female Sherlock!
❋
❋
❋
❋
Charlotte Holmes is whip smart, has an excellent memory, and she craves independence above all. She's never been interested in marriage or in maintaining a household, and in order to make something of her own life she has to run away. She has to come to terms with the reality of being out in the world alone with no resources. And, what's she to do when a series of murders involve two of her family members? Invent a man named Sherlock Holmes in order to solve the case and prove her family's innocence.
Sherlock Holmes is one of my all time favorite characters and I loved seeing Charlotte take on the mantle. Of the two
Sherlock Holmes
retellings I've read in the last year, both featuring a female incarnation of the classic detective named Charlotte (the 2016 YA debut called
A Study in Charlotte
), this series opener takes the cake. Aside from Charlotte, other standout characters from this reimagining include Mrs. Watson and Inspector Treadles (aka Lestrade). If you're looking a new take on Sherlock Holmes and a decent mystery at that, you'll definitely want to try
A Study In Scarlet Women
by Sherry Thomas. A little forewarning, though, the first quarter of the book is relatively slow, but once everything is set up you will not want to put it down. I can't wait to continue the
Lady Sherlock
series with
A Conspiracy in Belgravia
due out this September.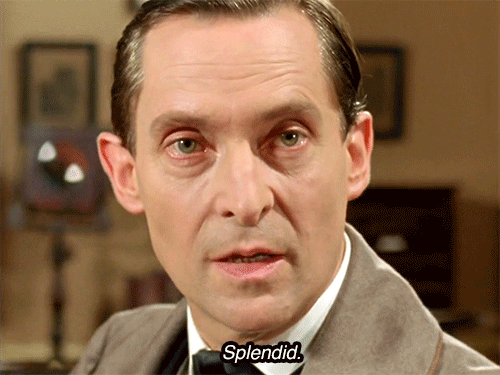 I listened to this audiobook from February 5 - 12, 2017 and my review is also on
Goodreads
.
❋
❋
❋
I started with Gemma's story, which I ended up preferring to Lyra's. Although, Gemma got a little irritating at times, I liked the mystery she was trying to uncover about her family and Haven and she's connected to it. Plus, Pete (dubbed "Perv" by his classmates) seems like genuinely nice person with a kind of addictive personality. As for Lyra's story, I'm glad that 72 got to do a little more there. I know there's a sequel coming, but I honestly wish we had a little more closure for both stories. This is my first Lauren Oliver book and while I liked it, it just didn't quite live up to the hype for me. I definitely plan on trying
Delirium
in the future.
I read this book from February 18 - 21, 2017 and my review is also on
Goodreads
.
❋
❋
❋
❋
A Night Divided
by Jennifer A. Nielsen is a must read for fans of the author's previous works, middle grade historical fiction, and an interest in the Berlin Wall. Although this story is set in the 1960s, it still manages to come across as a very timely piece historical fiction novel featuring a twelve year old girl trying to escape to the West after her family has been divided by the Berlin Wall. Then again, the story really focuses on what it means to be a family and how to survive dark times. I really liked Gerta and her brother, Fitz, both are very brave and protective of their family. The only thing that really bothered me was with the audiobook production - the Stasi agents get thick German accents whereas Gerta and her family get standard American accents. Either way, I highly recommend this tense middle grade historical fiction novel featuring a family separated by the Berlin Wall in the 1960s. Nielsen is as fantastic at writing historical fiction as she is enthralling epic fantasy and I can't wait to read
The Mark of the Thief
and
The Scourge
.
I listened to this audiobook from February 18 - 22, 2017 and my review is also on
Goodreads
.