These are the rules:
1. Grab a book, any book.
2. Turn to page 56, or 56% on your eReader.
3. Find any sentence (or a few, just don't spoil it) that grabs you.
4. Post it.
5. Add the URL to your post in the link on Freda's most recent Friday 56 post.
I'm also taking part in Book Beginnings, a weekly meme hosted by
Rose City Reader
. The rules are pretty simple - you share the first sentence or so and your initial thoughts, impressions, or whatever else it inspires. Don't forget to link up your post's url with Rose City Reader.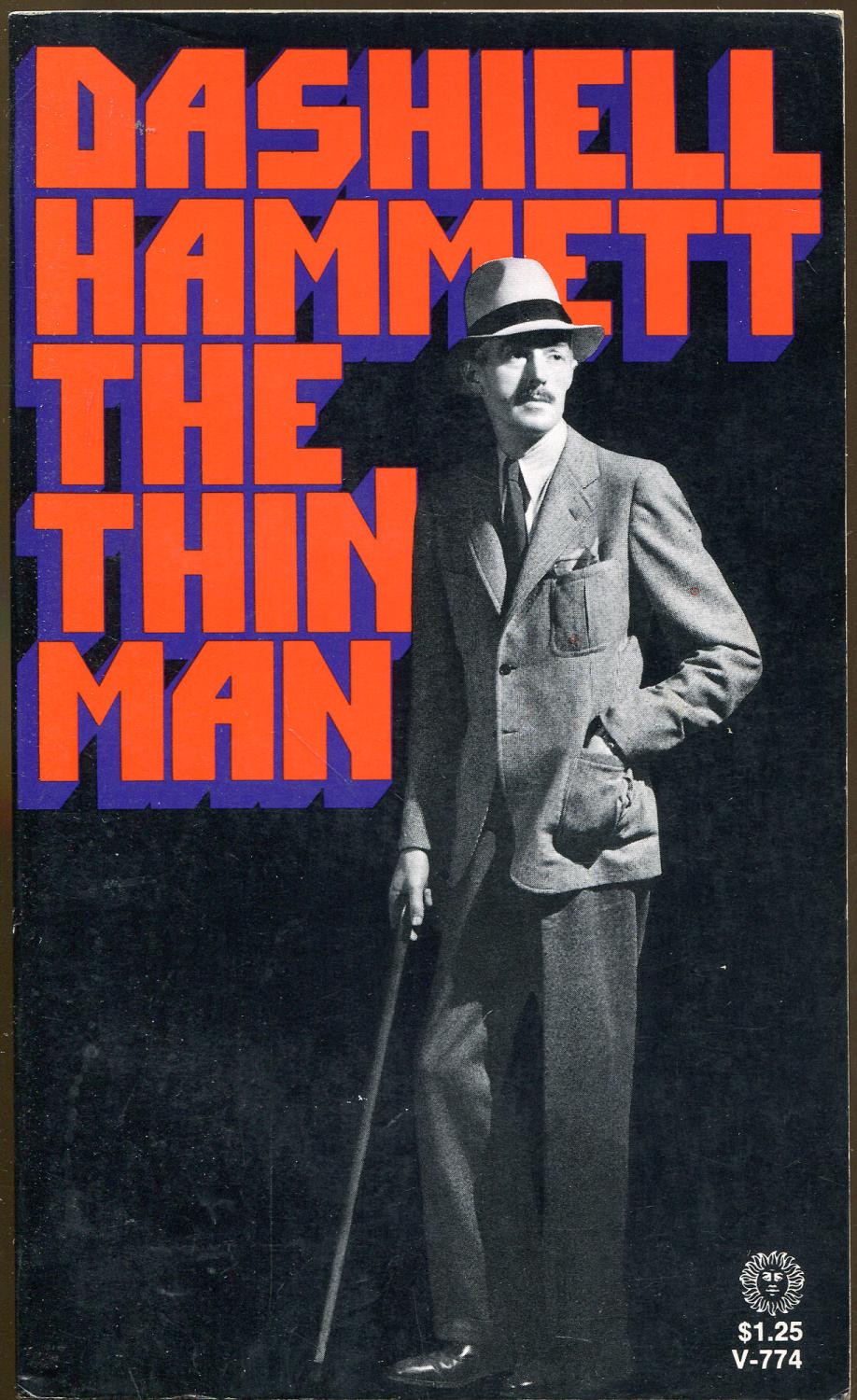 This week I'm spotlighting one of my current reads,
The Thin Man by Dashiell Hammett
. I decided I needed a bit of a change of pace from my usual fare, so I decided to go with this classic mystery to break things up. I love the funny crime mystery movie series starring William Powell and Myrna Loy as Nick and Nora Charles, so I'm really looking forward to checking out the source material!
Beginning:
I was leaning against the bar in a speakeasy on Fifty-second Street, waiting for Nora to finish her Christmas shopping, when a girl got up from the table where she had been sitting with three other people and came over to me. She was small and blonde, and whether you looked at her face or at her body in powder-blue sports clothes, the result was satisfactory. "Aren't you Nick Charles?" she asked.
56:
"Did you know she'd done a jail sentence in Cleveland on a badger-game charge?"