Welcome to my first official update for
Fall Bookish Bingo
hosted by
Bekka @ Pretty Deadly Reviews
! I haven't gotten a bingo yet, but I have managed to tackle eight books so far since the challenge began last month. I'd say I'm off to a good start so far! Read on for my mini reviews of these books:
Yellow Cover:
❋
❋
❋
I had no idea that this story started off as a novel after having loved the Tim Burton film starring Ewan McGregor. As soon as I realized that fact, I had to try it for myself - and I tackled it as a part of #TheReadingQuest. While I ended up liking the book well enough I have to admit that I absolutely adore the movie. There are quite a few differences between the book and the movie, but I'd say the changes are to the film's advantage. Overall, though, I think the film has the tone and the spirit of the story, but it's presented in more of a linear fashion. Plus, the coda from the film gives the viewer a little peek at the truth behind the myth of Edward Bloom, whereas the book leaves us to make up your mind with multiple versions of the ending. Overall, I can't recommend the movie enough and I recommend the book to those that are very interested in magical realism or seeing how myths and legends look in a modern setting.
I read this novel on September 9, 2017 and my review is on
Goodreads
.
Required Reading:
❋
❋
❋
❋
This novel was one of my September reads for
Book Riot's Read Harder Challenge
and you can read my four star review
here
. I read this novel from September 17 - 18, 2017.
Illustrations:
❋
❋
❋
❋
❋
Ever wondered how June Cleaver from
Leave It To Beaver
would be if she was an assassin? Meet Josie - she's the perfect wife, mother, and homemaker, is very polite, can host a marvelous cocktail party, and can kill a person with her bare hands. The results are pretty awesome and darkly comic! I honestly wish there was a little more to this series - I would love to see where Josie goes from here. Plus, those vintage style ads featuring her character are inspired.
I read this graphic novel on September 10, 2017 and my review is on
Goodreads
.
Free Space:
❋
❋
❋
I received a free eARC from NetGalley in exchange for an honest review.
Annis Whitworth had always suspected that her father was a spy. When she learns of her father's sudden death and that all of his money has gone missing, she decides to follow in his footsteps as a spy and uncover the mystery of his murder. It makes perfect sense to her, but it doesn't make sense to England's top spymasters even though Annis has the rare ability to sew glamours - garments that can completely disguise the wearer. Annis has to create a double life for herself - Annis will live the quiet life with her respectable aunt and in disguise she'd become "Madame Martine", a London-based glamour artist with a magical dressmaking shop. That way she'll still be able to maintain her social standing, earn her own living, and follow the clues that her father left behind to solve his murder. It can't be much harder than successfully making it through the London social season, can it?
I've always enjoyed historical fantasy and Kelly Jones's Regency Era set mystery is no exception. I wasn't terribly blown away by the mystery element, but it has so much else going for it. I, for one, loved the getting to know our cast, the wonderful female friendship, the magical elements, and clever wit. I particularly liked that Annis, although clever and determined, still has a lot to learn about herself, her abilities, and the wider world. As much as I liked her, though, I really liked Millie, Annis's servant. Let's just say she's quite resourceful and has a lot of hidden depths. Plus, their friendship is empowering, supportive, and is totally goals worthy. I also have to admit, I liked the reveal about Annis's aunt - very cool. Finally, I was also hooked on what we got about Annis's magic. The glamour sewing scenes were some of my favorites. I really only wish we got to know more about the state of magic in the wider world of Regency England.
Overall,
Murder, Magic, and What We Wore
by Kelly Jones is a fun fantasy spy caper through Regency Era London. If you're a fan of historical fantasy such as
These Vicious Masks
by Kelly Zekas and Tarun Shanker,
A Shadow Bright and Burning
by Jessica Cluess,
The Dark Days Club
by Alison Goodman, and
Pride and Prejudice and Zombies
, I have a feeling you'll also enjoy Kelly Jones's new release. I'm definitely looking forward to more from this author in the future.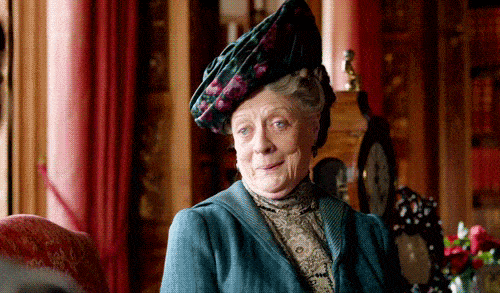 I read this eARC from September 10 - 13, 2017 and my review is also on
Goodreads
.
Asian-American Author: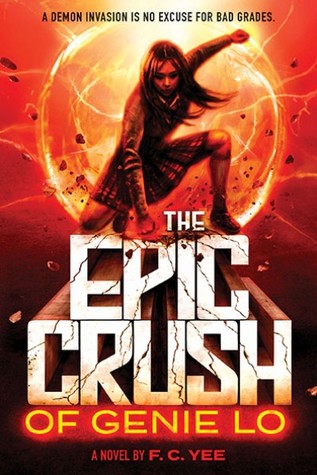 ❋
❋
❋
❋
❋
Genie Lo is an overachieving Bay Area high school student with big dreams. She's the kind of girl who wins - whether that's in the classroom, the volleyball court, or even trying to crack the Harvard entry code. Let's just say her priorities shift when her town comes under attack by monsters and demons right out of Chinese mythology. That's where Quentin Sun comes in - he's Genie's self-appointed guide to fighting these monsters. As far as Genie's concerned, Quentin's the attractive new kid with who speaks in a weirdly formal way. Really though, he's the Monkey King - with a tail and a love of peaches and everything. Quentin assures Genie that her inner power and strength are beyond belief, and before she knows it, everyone and everything depends on her discovering her true self.
The Epic Crush of Genie Lo
is an absolutely outstanding YA debut! It had pretty much everything that I could have wanted and it truly lives up to it's title. It really is epic! I was hooked right from the beginning and my reading experience was just so much fun. Yee does a great job of making us care about all of his cast members, writing incredibly visual action scenes, and mixing Chinese mythology seamlessly into the narrative. I really enjoyed the chemistry between Genie and
Quentin - they are quite a team and they have a hilarious rapport. Genie is hands down one of my new favorite YA heroines. Fingers crossed that we get to see more of Genie's world in the future!
The Epic Crush of Genie Lo
by F.C. Yee is easily one of my favorite reads of the year and one of the best YA debuts of 2017. Like the awesome characters from
Buffy the Vampire Slayer
, the mythology of
The Girl with Ghost Eyes by M.H. Boroson
, and the relationship between Kagome and Inuyasha in
InuYasha
? If so, I have a feeling you'll love this YA #OwnVoices fantasy debut! If you haven't tried this yet, what are you waiting for?! I'm can't wait to see F.C. Yee's future projects.
I read this novel from September 12 - 15, 2017 and my review is also on
Goodreads
.
American History:
❋
❋
❋
❋
The Poisoner's Handbook
is absolutely fascinating and not for the faint of heart. It follows the careers of Charles Norris, an NYC medical examiner, and Alexander Gettler, a toxicologist, who modernized and completely changed the game when it comes to forensic toxicology from about 1918-1936. Their work helped get the innocent out of murder charges and convict the guilty. One of the more well known cases today that they worked on was the Snyder-Gray case which inspired both
The Postman Always Rings Twice
and
Double Indemnity
.
I read this novel from September 21 - 22, 2017 and my review is also on
Goodreads
.
LGBT:
❋
❋
❋
❋
This book is also one of my
October reads for Book Riot's 2017 Read Harder Challenge
. It's an LGBTQ+ M/M romance that's also for fans of
Jonathan Strange & Mr Norrell
by Susanna Clarke. I've actually just recently finished it, but my review won't be posted until my next Read Harder Challenge Update at the beginning of November.
Paranormal:
❋
❋
❋
I have to admit that I'm kind of underwhelmed. I've really gotten hooked on the tv adaptation, so I wanted to try the novel, but this is one of the cases where I actually prefer the show. This mystery is told in a very round about manner and it's difficult to connect with any of the characters. Plus, I might have been constantly comparing it to the show and I couldn't help but be surprised by how different some of the characters look/ act particularly Lemuel and Manfred himself. I was also pretty disappointed in the lack of Xylda, aside from a couple of short memories of her via Manfred. At least we get plenty of Mr. Snuggly action, though!
I read this novel from September 14 - 17, 2017 and my review is also on
Goodreads
.
Congrats for making it this far! Have you read any of these books or are you participating in Fall Bookish Bingo? As always, thanks for visiting my blog and perhaps even commenting down below!