The Friday 56 (With Book Beginnings): Phantom Pains (The Arcadia Project #2) by Mishell Baker + 50/50 Friday
On Friday's I take part in three weekly link ups - The Friday 56, hosted by
Freda's Voice
, Book Beginnings, hosted by
Rose City Reader
, and 50/50 Friday is a new weekly link up and it is hosted by
Carrie @ The Butterfly Reader
and
Laura @ Blue Eye Books
. For The Friday 56, you choose a book, a book you have just finished, a book you are about to start, your current read, and share a line or a few lines that grab you (but don't spoil anything) from page 56 or 56% of the way through the ebook. Post it and share your post's url on Freda's most recent Friday 56 post. As for Book Beginnings, you share the first sentence or so and your initial thoughts, impressions, or whatever else it inspires, and then link up your post's url with Rose City Reader. Then, for 50/50 Friday, every week there's a new topic featuring two sides of the same coin - you share a book that suits each category and link up on the hosts blogs.
Beginning:
Here's the thing about PTSD: it doesn't understand the rules.
56:

In retrospect, that was a terrible plan. I'd been pretty damn close to fine, and then there I went blundering right into the kitchen. Apparently PTSD and grief flunked out of the same charm school; neither of them seems to know when it's cool to drop by.
50/50 Friday: Favorite/ Least Favorite Book To Movie Adaptation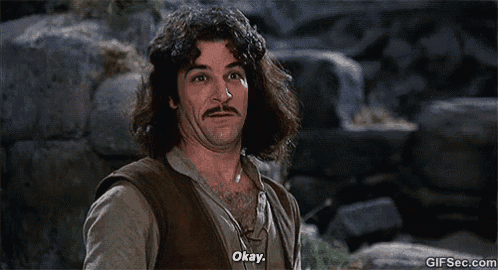 Least Favorite - I'm still upset with what happened to
Percy Jackson from Rick Riordan
- one of my favorite series with so much potential for a movie franchise just threw all of my favorite things about pretty much all of it out the window. Even though it had a solid cast and good team behind it, it just didn't do justice to the original series. I mean, they couldn't even get the pen right, come on!
What are you reading this week? Have you tried Mishell Baker yet? What's your favorite and least favorite book to movie adaptation? As always, thanks for visiting my blog and perhaps even commenting down below!