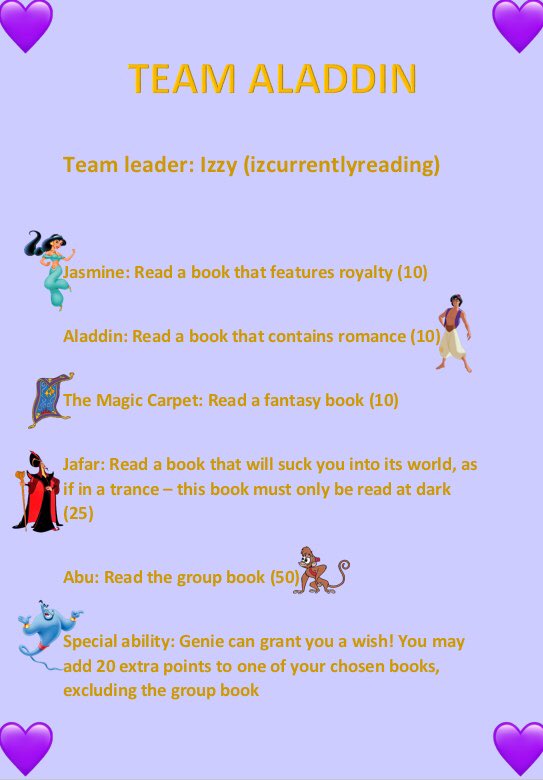 Happy Thursday everyone! This month I'm taking part in the
Disney-a-Thon
, a Disney themed month long readathon created by
@izcurrentlyread
and co-hosted by
@natureofpages
,
@TheFranciscoMP
and
@celebrityreadsh
. You can choose to join one of four teams (Tangled, Mulan, Aladdin, or The Lion King), or you can even take a fun little
quiz
to find out which team you belong to. I took the quiz and found out I should be on Team Aladdin and since I really liked the sound of the prompts I decided to go with it. By the way,
@izcurrentlyread
is the leader for my team. Without further ado, here are the books I plan on reading for this readathon:
Jasmine: Read a book that features royalty (10)
-
Queen of Shadows (Throne of Glass #4) by Sarah J. Maas
- I've loved the first three books in this series and I can't wait to see where it's going.
Aladdin: Read a book that contains romance (10)
-
Winter's Tale by Mark Helprin
- I've had my eye on this historical fantasy romance for quite some time. This is also on my Beat the Backlist 2019 tbr.
The Magic Carpet: Read a fantasy book (10)
-
Storm of Locusts (The Sixth World #2) by Rebecca Roanhorse
- The first book in this series was one of my absolute favorites. I need to know what's going to happen next.
Jafar: Read a book that will suck you into its world, as if in a trance - this book must only be read at dark (25):
Escaping from Houdini (Stalking Jack the Ripper #3) by Kerri Maniscalco
- I honestly don't know why I haven't already read this yet.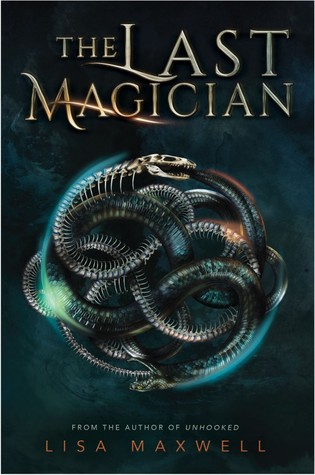 Abu: Read the group book (50) -
The Last Magician by Lisa Maxwell
(decided by a Twitter poll for the team) - This sounds so good! I mean, a magical time heist?!
Are you taking part in this readathon this month? Have you read any of these books? As always, thanks for visiting my blog and perhaps even commenting down below!