❋
❋
❋
❋
❋
I received an ARC from the publisher in exchange for an honest review.
On the run from the FBI. Targeted by a murderous cult. Labeled a cyber-terrorist by the media. Irritated texts from his best friend. Eye contact with a nice-looking guy on the train. Aidan has a lot to deal with, and he's not quite sure which takes top priority. Finding himself alone in a posh New York City hotel room for the night, Aidan does what any red-blooded seventeen-year-old would do---he tries to hook up with someone new. But that lapse in judgement leads to him waking up next to a dead guy, which sparks an epic case of mistaken identity that puts Aidan on the run from everyone---faceless federal agents, his eccentric family, and, naturally, a cyber-terrorist group who will stop at nothing to find him. He soon realizes the only way to stop the chase is to deliver the object everyone wants, before he gets caught or killed. But for Aidan, the hardest part is knowing who he can trust not to betray him---including himself.
I am absolutely thrilled to have received an ARC of this new YA mystery thriller from Derek Milman.
Scream All Night
, the author's debut, was one of my favorite reads of 2018 and I couldn't wait to read his sophomore effort. Luckily for me,
Swipe Right for Murder
totally hit all the right notes and definitely makes my list of favorite reads of 2019. All I had to hear was Hitchcockian LGBTQ YA thriller and I was absolutely sold. If you're a fan of
North By Northwest
, and even
Strangers on a Train
, you'll definitely want to meet Aidan Jamison and the next level case of mistaken identity he's found himself right in the middle of. I don't want to give away too many spoilers, but I loved every second of this fast-paced thriller with a dark sense of humor and a heart. I loved getting to know the flawed yet relatable Aidan, who's been dealt a tough hand, over the course of his story of self-discovery amid all of the crazy mishaps.
Overall,
Swipe Right for Murder
by Derek Milman is one of my favorite new releases of 2019 and just possibly one of the best YA mystery thrillers I've had the opportunity to read. If you enjoyed
Scream All Night
, Adam Silvera, Andrew Smith, and classic Alfred Hitchcock films, you will absolutely need to read this YA mystery thriller. I can't wait to see what Derek Milman does next! Thanks again to Jimmy Patterson Books!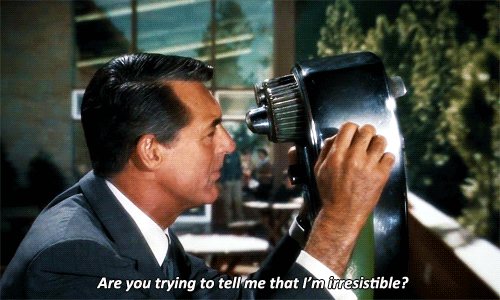 I devoured this ARC from August 3 - 6, 2019 and my review is also on
Goodreads
.
Swipe Right for Murder by Derek Milman
is now available.