On Friday's I take part in three weekly link ups - The Friday 56, hosted by Freda's Voice, Book Beginnings, hosted by Rose City Reader, and 50/50 Friday is a new weekly link up and it is hosted by Carrie @ The Butterfly Reader and Laura @ Blue Eye Books. For The Friday 56, you choose a book, a book you have just finished, a book you are about to start, your current read, and share a line or a few lines that grab you (but don't spoil anything) from page 56 or 56% of the way through the ebook. Post it and share your post's url on Freda's most recent Friday 56 post. As for Book Beginnings, you share the first sentence or so and your initial thoughts, impressions, or whatever else it inspires, and then link up your post's url with Rose City Reader. Then, for 50/50 Friday, every week there's a new topic featuring two sides of the same coin - you share a book that suits each category and link up on the hosts blogs.
This week I'm spotlighting one of my
Avid August
reads,
The Steep and Thorny Way by Cat Winters
. Cat Winters is one of my favorite historical fantasy writers, so my expectations for this one are pretty high. Here we go:
Beginning:
July 1, 1923
I drew a deep breath and marched into the woods behind my house with a two-barreled pistol hidden beneath my blue cotton skirt.
56:
In my peripheral vision, I saw mother share a look of concern with her new husband. They both wrinkled their foreheads. They glowered.
50/50 Friday: Favorite/ Least Favorite Book City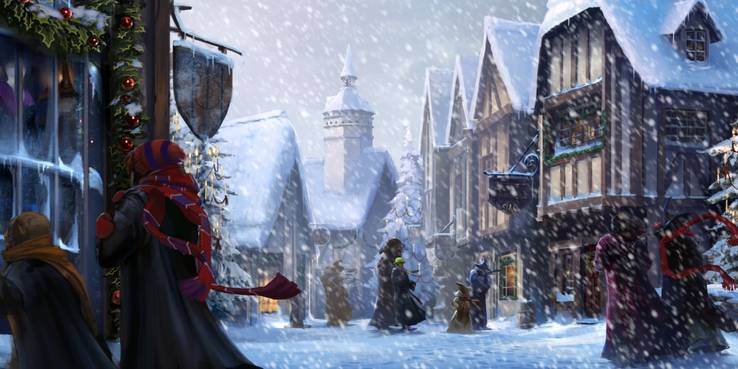 Favorite - Hogsmeade from
Harry Potter
by J.K. Rowling - I'd love to visit this magical village.
Least Favorite - Ketterdam from
Six of Crows
by Leigh Bardugo - I love reading about Ketterdam, but would not I want to visit it. Not at all.
What are you reading this weekend? Have you read any of these books? As always, thanks for visiting my blog and perhaps even commenting down below!