The Friday 56 (With Book Beginnings): Escaping from Houdini (Stalking Jack the Ripper #3) by Kerri Maniscalco + 50/50 Friday
On Friday's I take part in three weekly link ups - The Friday 56, hosted by Freda's Voice, Book Beginnings, hosted by Rose City Reader, and 50/50 Friday is a new weekly link up and it is hosted by Carrie @ The Butterfly Reader and Laura @ Blue Eye Books. For The Friday 56, you choose a book, a book you have just finished, a book you are about to start, your current read, and share a line or a few lines that grab you (but don't spoil anything) from page 56 or 56% of the way through the ebook. Post it and share your post's url on Freda's most recent Friday 56 post. As for Book Beginnings, you share the first sentence or so and your initial thoughts, impressions, or whatever else it inspires, and then link up your post's url with Rose City Reader. Then, for 50/50 Friday, every week there's a new topic featuring two sides of the same coin - you share a book that suits each category and link up on the hosts blogs.
This week I'm spotlighting one of my
Disney Read-a-thon
books,
Escaping from Houdini (Stalking Jack the Ripper #3) by Kerri Maniscalco
which will fulfill the prompt to read
a book that will suck you into its world, as if in a trance - this book must only be read at dark. I've loved this series so far, so I know this is going to be a fantastic addition to the series.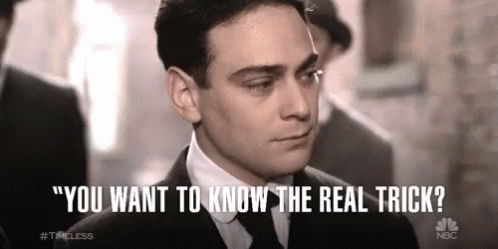 Beginning:
RMS Etruria
Liverpool, England
1 January 1889
New Year's afternoon aboard the
Etruria
began like a fairy tale, which was the first indication a nightmare lurked on the horizon, waiting, as most villains do, for an opportunity to strike.
56:
"Well, this is an interesting development," Thomas whispered. I stared at him, unsurprised that he was practically bouncing in his chair. He adored riddles and unexpected pieces to sort out - tonight had just become one of the grandest puzzles of all.
50/50 Friday: Favorite/ Least Favorite Diverse Book
Favorite -
The Astonishing Color of After by Emily X.R. Pan
- I feel like I've barely mention how much I loved this when I read it back in May, but it's beautiful. I'll read anything this author decides to write in the future.
Least Favorite -
Ship It by Britta Lundin
- I ended up DNF'ing this one. The more it went on the less interested I was in the story unfortunately.
What are you reading this week? As always, thanks for visiting my blog and perhaps even commenting down below!