Happy Tuesday everyone! Welcome to the Top Ten Tuesday now hosted by
That Artsy Reader Girl
. This week's topic is Book Characters I'd Love to Be Besties With (submitted by Michelle @ Pink Polka Dot Blog). I had a hard enough time narrowing it down to individuals, so I went with friend groups. Here we go, in alphabetical order by characters:
Blue Sargent and The Raven Boys from
The Raven Cycle by Maggie Stiefvater
- Who wouldn't want to be friends with this group - imagine the adventures and the banter.
The Doctor and Donna Noble from
The Tenth Doctor Adventures
- The Doctor and and Donna are hands down my favorite TARDIS team!
Frodo Baggins and Samwise Gamgee from
The Lord of the Rings by J.R.R. Tolkien
- Honestly, I couldn't have listed almost anyone from this series, but I have a feeling these two would be the best friends you could ever want.
The Golden Trio from the
Harry Potter series by J.K. Rowling
- How could I not include Harry, Ron, and Hermione?
Inigo and Fezzick from
The Princess Bride by William Goldman
- These are hands down the best characters from this book (and movie adaptation). Who wouldn't want to go on adventures with them?
Marty McFly and Doc Brown from
Back to the Future
- Yes, I know this started off as a movie, but I just recently read
William's Shakespeare's Get Thee... Back to the Future by Ian Doescher
which absolutely awesome. I'd love to go on some time travelling adventures with these two!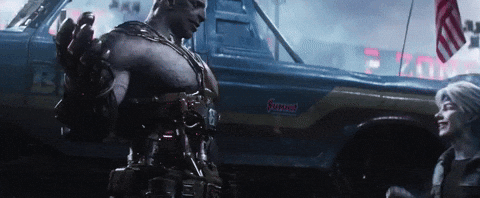 Parzival and Aech from
Ready Player One by Ernest Cline
- Virtual friends can be some of the best, right? And who wouldn't want to explore the OASIS with them?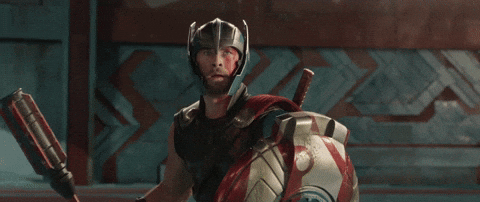 Scott Lang and Thor - Of everyone from the MCU, these are the two I'd want to be best friends with.
Sherlock Holmes and John Watson from
The Adventures of Sherlock Holmes by Arthur Conan Doyle
- Obviously, I'd want to help solve crimes alongside the best consulting detective and his biographer.
What fictional characters do you want to be best friends with? As always, thanks for visiting my blog and perhaps even commenting down below!