Happy Sunday Funday and welcome to my third weekly update for
Sci-Fi Month 2022
! Sci-Fi Month is a month long celebration of all things sci-fi and it's hosted by Lisa @
Dear Geek Place
and Imyril @
One More
. (Image credit: Artwork by
Simon Fetscher)
. It's been a busy week, but I've got some things checked off my tbr. Keep reading to see what I've been up to since last week:
My Sci-Fi Month Posts This Week:
What I Watched This Week:
❋ ❋ ❋ ❋.5
I'll admit that I teared up several times during Black Panther: Wakanda Forever (2022), but especially during the Marvel Studios title sequence and during the credit scene. The visuals are fantastic and all of the cast do a fantastic job, but Tenoch Huerta is the most valuable player. I'm really looking forward to seeing more of him in the future, and the Riri's future Ironheart series.
My review is also on Letterboxd.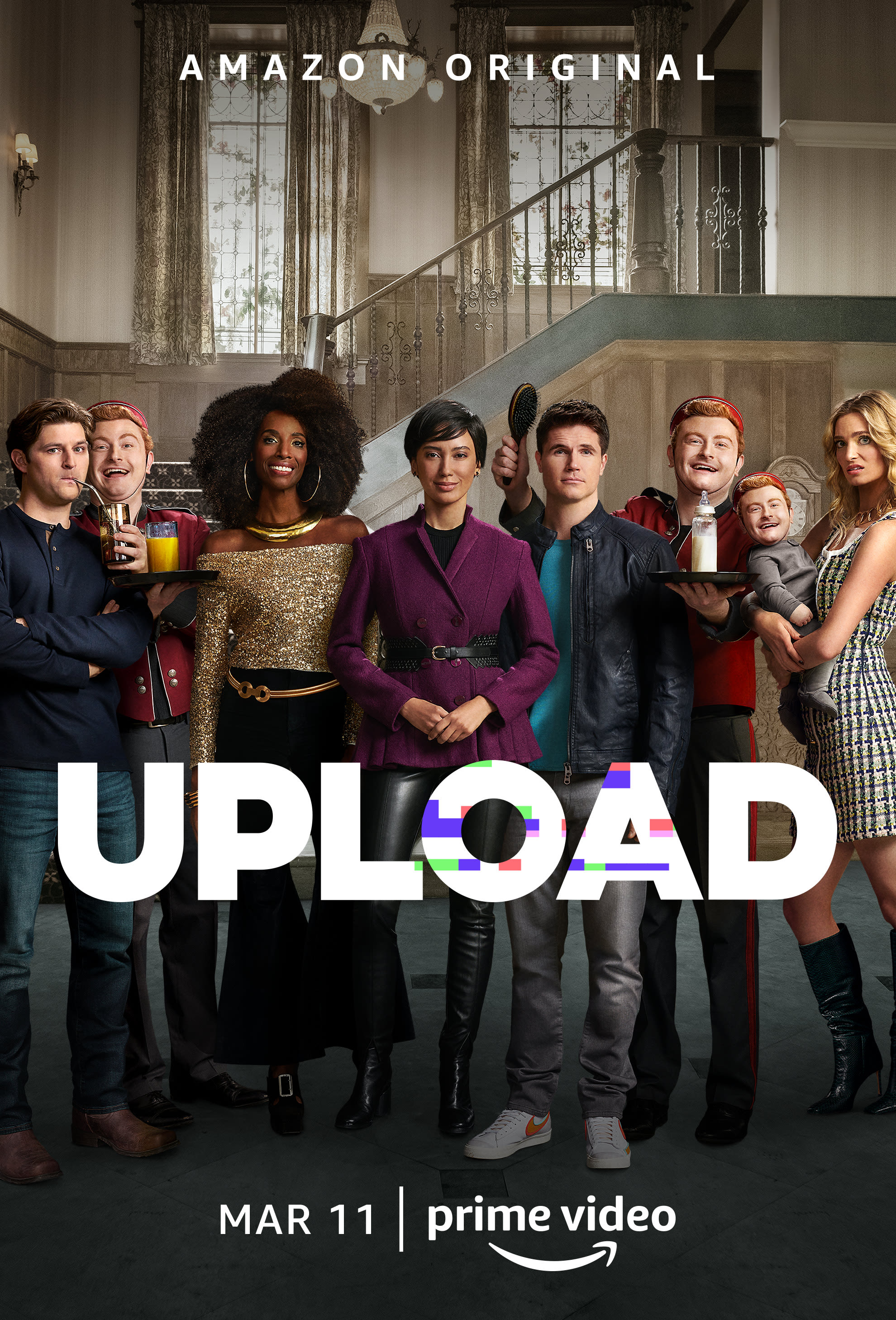 ❋ ❋ ❋ ❋
Upload, Season 2 (2022) is such an underrated gem. I've only watched the first episode of the newest season so far, but it's good to be back with this cast of characters. 'm really looking forward getting caught up on this show. It does such a great job of balancing the hilarious moments with the heavier stuff.
I've watched the first nine episodes of
Andor
(2022) so far, so I've watched four more episodes of this series since last week. I don't know about you, but this is quite possibly the best
Star Wars
anything ever. I might have been lying down on the couch while watching some of these episodes, but I still felt like I was on the edge of my seat. Cassian is a great character to follow, but it's so easy to get attached to the rest of the cast. Currently, my eyes are glued to Andy Serkis. It's always good to see him and he gives a heck of a performance in this that I've seen so far.
What I Read This Week:
❋ ❋ ❋
Renegade Star (Renegade Star #1) by J.N. Chaney is trying so hard to be cool. It works part of the time and it's a fairly solid read, but unfortunately it comes across as too recycled to really rank any higher for me. Think Han Solo and Princess Leia from Star Wars meets the cast of Firefly, and it's not hard to see.
My review is also on Goodreads.
❋ ❋ ❋ ❋
I can't say that I was expecting quite so many spiders in Children of Time (Children of Time #1) by Adrian Tchaikovsky . Otherwise I really appreciated how imaginative this book was and just how sweeping and epic as well. I just wish I cared a little more for the individual characters. I may or may not continue on with this series in the future.
My review is also on Goodreads.
❋ ❋ ❋ ❋
Fearless (The Lost Fleet #2) by Jack Campbell is a pretty great follow up to Dauntless>. I'm glad I finally decided to continue this series. Military sci-fi isn't usually my go to but I like the style this one has. Plus, Geary is such an intriguing character. I wonder what's next in Courageous.
My review is also on Goodreads.
Have you read or watched any of these? Are you taking part in Sci-Fi Month? As always, thanks for visiting my blog and perhaps even commenting down below!