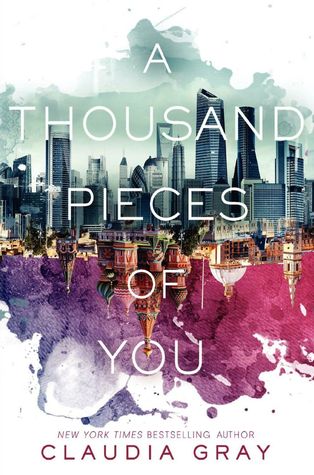 ❋
❋
❋
❋
Marguerite's physicist parents have invented the Firebird, a device that allows for travel to parallel dimensions. Unfortunately, her father is murdered and the evidence all points to Paul, his top student. Paul escapes into another dimension with the Firebird, after committing what seems to be a perfect crime. With the help of her friend Theo, another physics student, who kept the two prototypes (and fixed them up), they plan on figuring out the truth. Both Marguerite and Theo travel between dimensions looking to bring Paul to justice. However, as Marguerite jumps in and out of completely different worlds, she begins to question Paul's guilt in her father's murder.
Initially, the first thing that caught my attention about this book was the cover - I mean, look at it - it's great. Then, I found about about the dimension hopping and I knew that I had to check it out for myself!
I really enjoyed reading the story. I liked getting to know our core cast of characters and exploring what we get to see of the multiverse. The parallel universes have some pretty interesting differences ranging from a futuristic London, Tsarist Russia where the Industrial Revolution is in its infancy, and an ocean science station. There are also a couple that are actually pretty similar, but have a few minor yet important differences. A good deal of detail goes into creating these worlds.
By the way, the sci-fi here isn't too "hard" since our MC isn't a physicist like her parents (she's an artist). We don't get a whole lot of detail about how the Firebird works, aside from basics from her physics student friend and fellow dimension hopper Theo and in bits and pieces from flashbacks. The important thing to remember is that when Marguerite jumps into another dimension, she is essentially possessing the body of the Marguerite who really lives there. The Marguerite who lives in that other dimension is pushed out of the driver's seat for as long as our Marguerite is visiting that dimension. Also, while you are traveling to other dimensions, your body in your own dimension stays in the same place as when you left, but seems to fade from view.
The one pretty major element of this story that just didn't work for me was the romance angle. Of course, there just had to be a love triangle between Marguerite, Paul, and Theo, didn't there. And, I didn't care to think too hard on that aspect (and neither did Marguerite - I guess she prefers to think of it as destiny or something like that), especially when it comes to the interdimensional travel and issues of consent. I just think that a love triangle shouldn't take priority over chasing a murderer across dimensions, but maybe that's just me.
Overall, though, I really enjoyed this inventive and fast-paced adventure. I'm really looking forward to seeing where this series will go with
Ten Thousand Skies Above You
- November 3rd can't come soon enough!
Final verdict:
I read this from March 1 - 9, 2015 and my review is also on
Goodreads
.