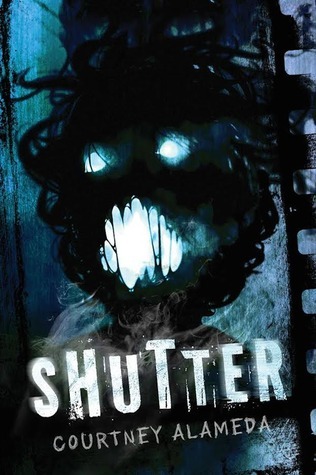 ❋
❋
❋
❋
❋
Micheline Helsing is a tetrachromat, a person who can see the auras of the undead. She is also one of the last descendants of Abraham Van Helsing, so she has been trained since birth to destroy corporeal and spiritual monsters. The corporeal undead go down by the bullet and the spiritual undead go down by the lens - and in Micheline's case, her analog SLR is her best weapon. With her camera she is able to exorcise ghosts by capturing the spiritual energy of the entities on film. She's assisted by her crew: Oliver, the tech genius who developed her camera's technology; Jude, who can predict potential deaths; and Ryder, who tops the killboard at the academy. When a routine hunt goes awry, Micheline and her crew are infected with a soulchain, and if the ghost who infected them is not exorcised in seven days, they will die. Now pursued as rogue agents by Micheline's father and the rest of the Helsing Corps, they will have to track and destroy the most powerful ghost they've ever encountered or die trying.
The world building in Alameda's debut novel is top notch. The premise setting up the story is fantastic. To keep it short, the events of Bram Stoker's classic,
Dracula
are fact and the characters featured (plus others from other horror classics) created the Helsing Corps, a paramilitary organization of reapers that hunt the things that go bump in the night. Micheline is currently the top reaper and the end of the line of Helsings and her father fully expects her to marry well to preserve the line for future generations, just like he did. Our cast is also fantastic with Micheline leading the way. I'm very glad that each crew member got their own moment in the spotlight. While being super creepy and action-packed, this novel also carries quite an emotional punch, especially when it comes to exploring the relationships between Micheline and her family, as well as her crew.
I believe
Shutter
by Courtney Alameda will go down as one of my favorite reads of 2015. If you enjoy
Dracula
,
Buffy the Vampire Slayer
,
City of Bones
,
Supernatural
, and
Ghostbusters
, you will most likely enjoy this stand alone as much as I did. I knew when I starting reading that this would be a stand alone, but after finishing I would really like to return to this world. Needless to say, I will be watching Ms. Alameda like a hawk - I can't wait until the 2016 release of her next novel,
Pitch Dark
.
I read this novel from March 15 - 20, 2015 and my review is also on
Goodreads
.