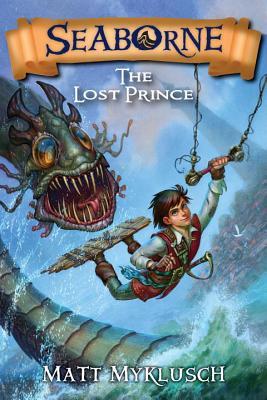 ❋
❋
❋
❋
❋
The Last List Blog Hop, hosted by Cuddlebuggery's Book Blog, is an effort to support the authors and their books on the last Egmont USA list. I read an e-ARC of this title from Netgalley from February 19 - 25, 2015.
Dean Seaborne is kicked off his ship by One-Eyed Jack, the vicious Pirate King, with one last chance to prove himself. Dean's mission is to see if Gentlemen Jim Harper, a rival pirate captain, is skimming any treasure off the top of the booty they've pirated that's meant to be tribute for One-Eyed Jack. And, Dean is also supposed to find the gold from the legendary and mysterious island of Zenhala, a place Dean doesn't believe actually exists, once he gets himself fully wormed into Gentlemen Jim's Pirate Youth crew. However, once they do stumble upon the island, Dean realizes the island inhabitants believe him to be the lost prince, who was kidnapped as a baby by pirates thirteen years ago. Although, Deans knows he's no prince, but he has no choice but to fulfill One-Eyed Jack's mission. Dean is pushed by the islanders into undergoing intense trials to prove his lineage as prince, but the longer Dean stays the more he begins to question his mission.
This middle-grade adventure is an incredibly fun and fast-paced story. Dean is a great leading character and is immensely likable right from the get-go. I loved to hate One-Eyed Jack, the ruthless Pirate King. Gentlemen Jim, although a pirate captain, is actually quite likable as he's not the same kind of pirate as One-Eyed Jack. Everyone is clearly fleshed out with a back story and motive for their actions. As for the plot itself, it's quite solid and it has a few really good twists that really kept me turning the pages. The descriptions are quite vivid and the auther does a fantastic job of showing instead of telling, from ships to islands we get a good look at them. The action scenes are also well-done and it's easy to get a sense of exactly what's going on when. I could easily see this being adapted for the big screen. I'm eagerly awaiting
Seaborne #2
!
If you like
The Pirates of the Caribbean
,
The False Prince
by Jennifer A. Nielsen, Robin Hood,
Peter and the Starcatchers
by Dave Barry, and
The Lightning Thief
by Rick Riordan, you will love
Seaborne #1: The Lost Prince
by Matt Myklusch.
To share the love, I'm giving away to one lucky winner in North America a signed ARC of Seaborne #1: The Lost Prince and a signed trilogy of the
Jack Blank Adventure
both of which are by Matt Myklusch.
a Rafflecopter giveaway
May the odds be ever in your favor!