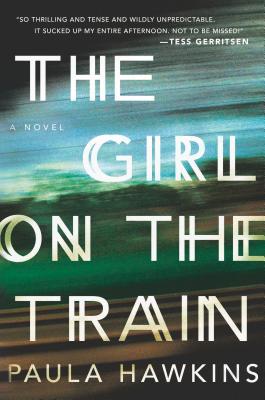 ❋
❋
❋
❋
❋
Rachel rides the same commuter train every day on her way to and from work in London. While the train stops at a signal as it's going behind a row of suburban homes, she's able to watch a young married couple have breakfast on their deck. She doesn't really know them, but just by watching them every day she feels like she does. She's even made up names for them (Jess and Jason) and life stories, just based around what she sees of them for a few seconds every morning, but they seem like a perfect couple. But then one morning, she sees something shocking, something that urges her to go to the police. After she tells them what she knows, she becomes inextricably entangled in the "perfect" couple's life whether she wants to be or not. And, Rachel's involvement just might cause more harm than good.
I could not put
The Girl on the Train
down. I found myself really invested in the mystery surrounding both Rachel and "Jess". I love a good psychological thriller and this is no exception. Hawkins characters and plot are complex, require focus, and are bound to pull you in. Usually I have problems making it through books where the main character isn't likable and let's just say Rachel is someone you wouldn't want to be friends with, or acquaintances with, at all. For that matter, none of the characters are all that likable. But, in the case of this novel, I was so wrapped up in solving the mystery and piecing our unreliable narrator's story together that I developed a love/hate relationship with the character.
If you like Alfred Hitchcock films,
Gone Girl
by Gillian Flynn, and unreliable narrators, you might love
The Girl on the Train
by Paula Hawkins. I expect this addicting novel will be one of my favorites of 2015 and I'm interested in anything Hawkins has coming up!
Seriously, just go read the book already!
I read this novel from April 15 - 17, 2015 and my review is also on
Goodreads
.