Welcome to The Friday 56, a weekly meme hosted by
Freda's Voice
.

These are the rules:
1. Grab a book, any book.
2. Turn to page 56, or 56% on your eReader.
3. Find any sentence (or a few, just don't spoil it) that grabs you.
5. Add the URL to your post in the link on Freda's most recent Friday 56 post.

I'm also taking part in Book Beginnings, a weekly meme hosted by Rose City Reader. The rules are pretty simple - you share the first sentence or so and your initial thoughts, impressions, or whatever else it inspires. Don't forget to link up your post's url with Rose City Reader.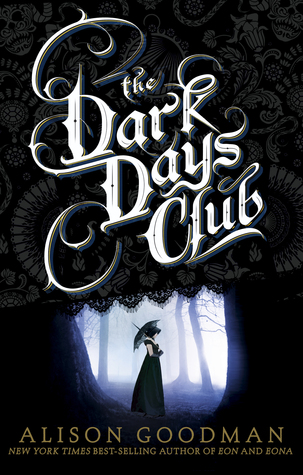 This week I'm spotlighting my current read,
The Dark Days Club (Lady Helen #1) by Alison Goodman
. I haven't made it as far as the 56 yet, but I'm really enjoying it and by the sound of that snippet I'll continue to do so.
Beginning:
Wednesday, 29 April 1812
In the sun-warmed quiet of her uncle's library, Lady Helen Wrexhall spread the skirt of her muslin morning gown and sank into a deep curtsy required for Royal presentation: back held straight, head slightly bowed, left knee bent so low, it nearly touched the floor. And, of course, face set into a serene Court smile.
56:
Her paper-thin kid glove was damp with perspiration, and stuck to her skin. There were too many bodies in the room, filling the air with an overpowering stink of stale perfume and sweat, not to mention the heavy anticipation that seemed to press down upon everyone like black clouds on a thundery day.