BINGO! This Summer 2017 Bookish Bingo reading challenge was hosted by
Bekka @ Pretty Deadly Reviews
- it ran from June (though I started a bit late) through to the end of August. Initially, I had made
my TBR
for the entire board just in case. The goal of this challenge was to get as many bingos as possible, but I'm happy earn the one because I got to read some pretty great books that I'd been meaning to get to for quite a while. It's definitely helped me whittle down my huge TBR a bit! Read on for my mini reviews of my bingo books:
Thriller: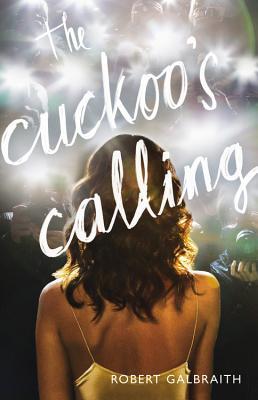 ❋
❋
❋
❋
I have no idea why I put off
The Cuckoo's Calling
, the first book in the
Cormoran Strike
series, by Robert Galbraith, aka J.K. Rowling. I glad I finally decided to give it a try even if I'm four years late to the party. The mystery is tight and kept me wondering what's coming, but really I was invested in our detective and his assistant. Both Cormoran and Robin are the heart of this story - I loved their working relationship. They totally have a Perry Mason & Della Street dynamic going on which is easily one of my favorite aspects of the story. I will definitely be continuing the series on to
The Silkworm
. I'm also looking forward to the miniseries adaptation starring Tom Burke and Holliday Grainger.
I read this novel from August 23 - 28, 2017 and my review is also on
Goodreads
.
LGBT:
Nice collection of short stories featuring one of my favorite characters of the
Shadowhunter Chronicles
, Magnus Bane. The first couple of stories weren't the best, but I really enjoyed all of the rest. I particularly enjoyed getting to see more of Raphael - from how he gets his start to the character we know now - and, of course, I couldn't resist the stories featuring Alec! Though, I have to admit, I wish the cover, if it had to feature an actor at all, would have had Harry Shum Jr.'s version of Magnus Bane. I much prefer his performance to that of the actor's wooden performance from the movie.
I read this book of short stories from June 29 - July 6, 2017 and my review is also on
Goodreads
.
Free Space: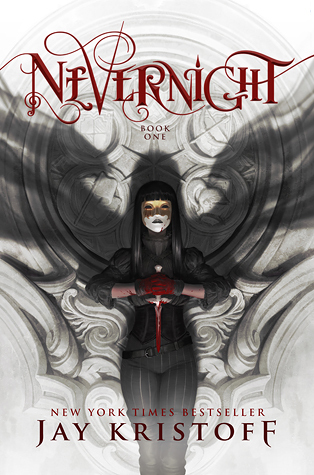 ❋
❋
❋
❋
Brutal, brilliant, bloody - and I loved almost every second of it! I have no idea why I put off Jay Kristoff's
The Nevernight Chronicle
series opener. I had heard so many great things about it and luckily it did not disappoint. Honestly my mind is still reeling after everything! Mia, her not-a-cat, and Tric are all excellent characters - I have to admit that I especially loved that cat. I also wanted to know more about Mia's powers as a darkin and her abilities to manipulate shadows. The novel features great world-building. There is a map and even footnotes, which I have to admit gave really cool background information but at times the footnotes pulled me out of the narrative too much. Overall, if you're looking for an epic assassin origin story, you need this dark fantasy in your life. I can't wait to read the sequel,
Godsgrave
!
I read this novel from July 20 - August 23, 2017 and my review is also on
Goodreads
.
Royalty:
Not quite as good as The Lunar Chronicles, but this prequel to Alice in Wonderland featuring the future Queen of Hearts is still a great reworking of Carroll's classics. Of course, from the get go I knew things weren't going to go well at all for anyone really, but I couldn't tear my eyes away from the page. I particularly enjoyed that the level of bizarre was up to par with Carroll - plus, it also features a few other classic fairy tales in a great way. I liked meeting Cath and seeing all of the classic characters appear, no matter the size of their role, but Jest was easily my favorite character by far. Like I said, I knew it wasn't going to end well, but Cath's transformation into the Queen of Hearts is certainly intriguing and gut wrenching. I'm really excited to see Marissa Meyer's next release, Renegades.
I read this book from June 22 - 25, 2017 and my review is also on
Goodreads
.
Outside Your Comfort Zone:
After finishing this novel I can definitely say that I prefer the movie adaptation more in comparison. I don't say that often at all, but honestly I think a lot of that relies on the charisma of the talented actors, particularly James Dean as Jett Rink. Once you make it through the first few chapters of the novel which hits you over the head with the magnitude of the state of Texas and everything in it, it certainly gets a little easier as we get to see the Leslie and Bick's relationship from the beginning. The story does attempt to tackle heavier themes and develop it's cast, but it mostly reads like an encyclopedia entry on the development of Texas in the twentieth century. I can't really recommend the novel, unless you want to discover the movie's source material, but the movie, although a little overlong, is much more accessible and worth your time.
Thanks for hosting this great bingo challenge, Bekka! I'm looking forward to taking part in your future book bingos! Has anyone else taken part in this challenge? Have you read any of these books? If so, how did you like them? As always, thanks for visiting my blog and perhaps even commenting down below!