The Friday 56 (With Book Beginnings): Midnight Crossroad (Midnight, Texas #1) by Charlaine Harris + 50/50 Friday
On Friday's I take part in three weekly link ups - The Friday 56, hosted by
Freda's Voice
, Book Beginnings, hosted by
Rose City Reader
, and 50/50 Friday is a new weekly link up and it is hosted by
Carrie @ The Butterfly Reader
and
Laura @ Blue Eye Books
. For The Friday 56, you choose a book, a book you have just finished, a book you are about to start, your current read, and share a line or a few lines that grab you (but don't spoil anything) from page 56 or 56% of the way through the ebook. Post it and share your post's url on Freda's most recent Friday 56 post. As for Book Beginnings, you share the first sentence or so and your initial thoughts, impressions, or whatever else it inspires, and then link up your post's url with Rose City Reader. Then, for 50/50 Friday, every week there's a new topic featuring two sides of the same coin - you share a book that suits each category and link up on the hosts blogs.
This week I'm spotlighting one of my current reads,
Midnight Crossroad (Midnight, Texas #1) by Charlaine Harris
. This is the first thing outside of
The Southern Vampire Mysteries
by Charlaine Harris that I've ever read, so it'll be interesting to see how it compares. I'm also excited to try it because I'm hooked on
NBC's television adaptation
(I've been following along with it on
Twitter
actually) - I can't wait to see the season finale this Monday and I really hope it gets renewed - and I really want to know what Manfred and company are like in the source material. I'm not that far into it yet, but it's definitely promising - and, of course, I can't help but picture my favorite characters as their tv counterparts! Let's get this show on the road!
Beginning:
You might pass through the town of Midnight without noticing it, if there weren't a stoplight at the intersection of Witch Light Road and the Davy highway. Most of the town residents are very proud of the stoplight, because they know that without it the town would dry up and blow away.
56:
Manfred saw that Mr. Snuggly had bypassed them somehow and was now sitting right on the boundary of Fiji's lush and lovely yard and the bare weedy ground in front of the chapel. His tail was curled around his paws. he could have been a stripped statue for sale in a home decor shop. This was a cat who had mastered the art of stillness.
50/50 Friday: Favorite/ Least Favorite Series Cover Set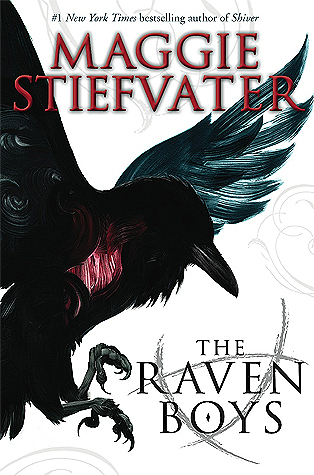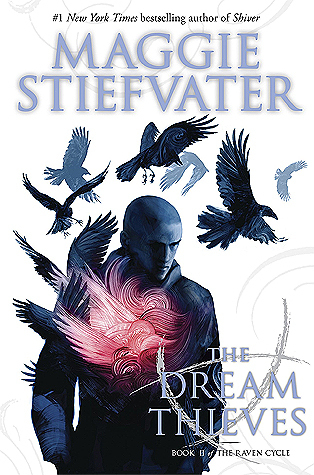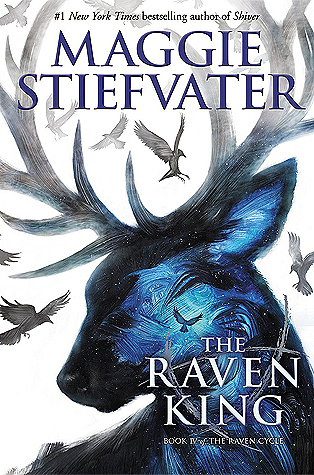 Favorite
-
The Raven Cycle
by Maggie Stiefvater - Just beautiful!
Least Favorite
-
The Curse Workers
by Holly Black - I loved these up until that redesign for book three (WHY?!)! The first two feature the original covers, then the last shows what they did to it. The stories, though, are some of my all time favorites! You can see here what we could have had for the final book
here
- not as good as the originals, but it's something at least.
Have you been watching
Midnight, Texas
on NBC or have you read the original series? As always, thanks for visiting my blog and perhaps commenting down below!