On Friday's I take part in three weekly link ups - The Friday 56, hosted by
Freda's Voice
, Book Beginnings, hosted by
Rose City Reader
, and 50/50 Friday is a new weekly link up and it is hosted by
Carrie @ The Butterfly Reader
and
Laura @ Blue Eye Books
. For The Friday 56, you choose a book, a book you have just finished, a book you are about to start, your current read, and share a line or a few lines that grab you (but don't spoil anything) from page 56 or 56% of the way through the ebook. Post it and share your post's url on Freda's most recent Friday 56 post. As for Book Beginnings, you share the first sentence or so and your initial thoughts, impressions, or whatever else it inspires, and then link up your post's url with Rose City Reader. Then, for 50/50 Friday, every week there's a new topic featuring two sides of the same coin - you share a book that suits each category and link up on the hosts blogs.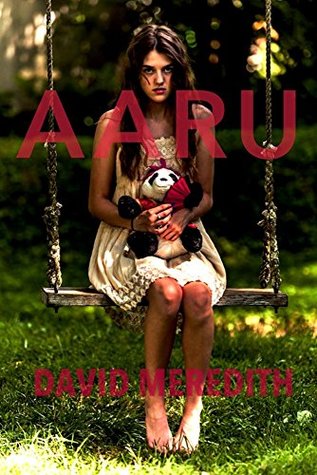 This week I'm spotlighting one of my current reads,
Aaru
(
The Aaru Cycle
#1) by David Meredith. I just recently received this paperback YA sci-fi novel in exchange for an honest review so I'm glad to be finally able to jump in! In a way, the summary gives me "Silence in the Library"/ "Forest of the Dead" from
Doctor Who
vibes.
Beginning:
Before...
It was both quiet and not. There was no human sound certainly - no comforting hum or low conversing voices; no occasional chuckle, gasp or cheerful exclamation that might have indicated the warmth of another charitable soul nearby; no whoops or shrieks of joyful children at jubilant play.
56:
Koren came close enough to put both of her hands against the flat screen monitor. Rose matched her from the other side, pressing her palms against her sister's. Koren cocked her head to the side, utter disbelief plastered across her thunderstruck face. A tear leaked from the corner of her eye.
50/50 Friday:
Bookish Gift You'd Most/ Least Like To Receive
Most -
Not going to lie, I'd love to get a gift card to my favorite book store!
Least
- Bookish earrings - I used to love wearing earrings, but unfortunately I can't wear them at all anymore due to my very sensitive ears.
As always, thanks for visiting my blog and perhaps commenting down below. Happy Friday everyone!