Happy Tuesday everyone! Welcome to the Top Ten Tuesday now hosted by
That Artsy Reader Girl
. Since it's Sci-Fi Month (Sci-Fi Month is a month long celebration of all things sci-fi and it's hosted by Imyril @
One More
and Lisa @
Dear Geek Place
- Image credit: Photo by
Greg Rakozy
on
Unsplash
, Quote from
The Long Way to a Small Angry Planet
by Becky Chambers), each week this November my Top Ten Tuesday lists will all have a sci-fi flavor. This week's topic is a Thanksgiving themed freebie, but I'm doing something completely different in honor of Sci-Fi Month. Today I'm sharing Upcoming Sci-Fi Books I'm Looking Forward To. Without further ado here we go in order by title:
Apocalypse Five (Archive of the Fives #1) by Stacey Rourke
– February 12th, I've actually received an ARC of this upcoming release and it sounds like it could be right up my alley.
Dark Age (Red Rising #5) by Pierce Brown
– Release Date: July 9th, I'm hooked on this series and I'm looking forward to reading both books four and five.
Do You Dream of Terra-Two by Temi Oh
– Release Date: March 7th, I'm already hooked just based on the sound of the blurb - No cover yet, though.
Famous Men Who Never Lived by K. Chess
– Release Date: March 5th, This alternate history novel sounds like it has a lot of potential.
The Last 8 by Laura Pohl
– Release Date: March 1st, If you've read the description, I think you'll understand exactly why I interested in this.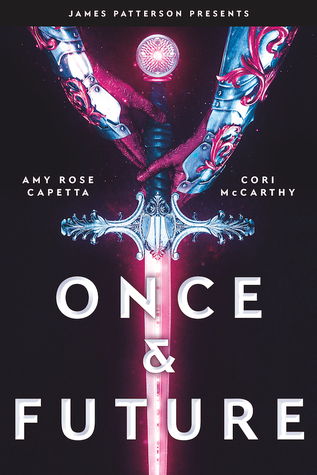 Once & Future (Once & Future #1) by Amy Rose Capetta and Cori McCarthy
– Release Date: March 5th, This sounds like an absolutely awesome King Arthur retelling to me.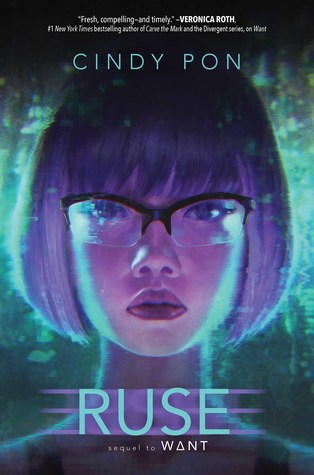 Ruse (Want #2) by Cindy Pon
– Release Date: March 12th, If you haven't read book one in this series, I can't recommend it enough – and I've got high hopes for this sequel.
Sword and Pen (The Great Library #5) by Rachel Caine
– Release Date: May 12th, This series is one of my recent favorites and I'm just dying to get my hands on more.
The Test by Sylvain Neuvel
– Release Date: February 12th, I've loved what I've read of the Sleeping Giants series and I really interested to see what this author does next.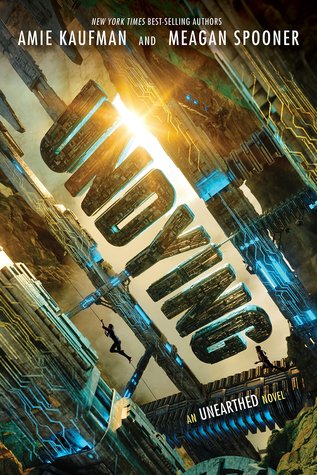 Undying (Unearthed #2) by Amie Kaufman and Meagan Spooner
– Release Date: January 8th, Amie Kaufman is one of my recent favorite authors and I've loved her past collaborations with Spooner so I'm definitely looking forward to the sequel of their newest series.
What upcoming releases are you looking forward to? Do you plan on picking up any of these? As always, thanks for visiting my blog and possibly even commenting down below!