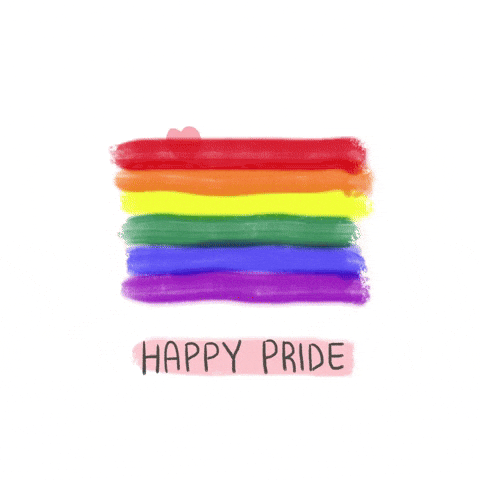 Happy Thursday everyone! As you may know, June is Pride Month and like usual I've decided to celebrate the occasion by tackling some LGBTQIAP books this month. If you like, you can check out what I read for Pride Month in 2018, 2019, 2020, 2021, and 2022 as well. I think I've got a pretty good line up for this year. I don't know how many I'll get to, but I've got something to aim for. Keep reading to see my TBR of books I hope to read this June:
Books I Own:
Flamer by Mike Curato
- I picked this up at a thrift store and it sounds like a must-read coming-of-age graphic novel.
Out of the Blue by Jason June
- I've got an audiobook copy of this. I'm not familiar with the author, but I do like mermaid stories although I rarely get the chance to read them.
Library Books:
Lawn Boy by Jonathan Evison - I've seen this YA coming-of-age novel come up in a lot of challenges/ bans this year. It's time I give it a try for myself. I'll be reading it for Book Riot's Read Harder Challenge.
Have you read any of these books? Which ones should I make my top priority? As always, thanks for visiting my blog and perhaps even commenting down below!