These are the rules:
1. Grab a book, any book.
2. Turn to page 56, or 56% on your eReader.
3. Find any sentence (or a few, just don't spoil it) that grabs you.
4. Post it.
5. Add the URL to your post in the link on Freda's most recent Friday 56 post.
I'm also taking part in Book Beginnings, a weekly meme hosted by
Rose City Reader
. The rules are pretty simple - you share the first sentence or so and your initial thoughts, impressions, or whatever else it inspires. Don't forget to link up your post's url with Rose City Reader.
This week I'm spotlighting one of my upcoming reads,
The Trial (Pulse #1) by R.A. Crawford
. I just received a free ecopy by the author of this action-packed sci-fi novel starring an all female cast in exchange for an honest review. I'm really looking forward to starting in on as it sounds like it will be epic.
Beginning:
The most important day in the life of a girl hoping to become a Soldier is Trial Day. Today each girl would either become the soldier she had so long dreamt of becoming, or die and be nothing more than a name on a list, somewhere in the addendum of a report of failed Academy students. Success or death. These are the margins of a life as a PULSE Soldier.
56:
Placing her hand firmly down, she yanked herself upwards, elevating her head over what appeared to be the top of a cliff, and seeing only an area of flat land around her. For the first time in hours, there was no more mountain. They had reached the peak.
This week I'm also taking part in a brand new linkup called 50/50 Friday, which is hosted by
Carrie @ The Butterfly Reader
and
Laura @ Blue Eye Books
. Every week they'll have a new topic featuring two sides of the same coin - this week the topic is Best/ worst food in a book (that you'd want to eat).
Best:
Pumpkin pasties from the
Harry Potter series by J.K. Rowling
- I actually made these from
The Unofficial Harry Potter Cookbook by Dinah Bucholz
and they were great!
Worst: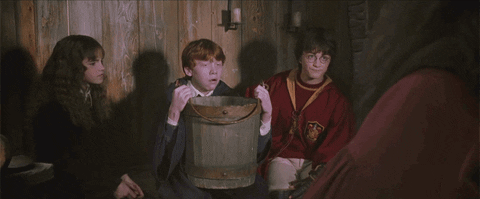 Stoat sandwiches from the
Harry Potter series by J.K. Rowling
- Hagrid serves the Trio this during a visit, but they turned them down. At first, I didn't realize that a stoat is a kind of weasel... Yeah, good thing they take up Hagrid on his cooking with that one!